The 51st JUNO Awards celebrated Canada's Biggest Night in Music Sunday, May 15th with a triumphant return to live music. The much-anticipated ceremony marked the first in-person show since 2019 and the first time in history the JUNOS were broadcast from an outdoor venue.
Hosted by the star of Marvel Studio's "Shang-Chi and The Legend of The Ten Rings," Simu Liu, the broadcast featured exhilarating performances from the nation's biggest movers in music along with appearances from some of Canada's most recognizable personalities live from Budweiser Stage.
Before starting the show, Simu Liu caught up with two-time JUNOS host Michael Bublé who offered some friendly hosting advice. Kim's Convenience co-star Andrew Phung also made an appearance to ensure Liu arrived in one piece.
Hamilton rockers Arkells kicked off the first performance of the night with their hit songs "Reckoning" and "You Can Get It." They later returned to the stage to accept the JUNO Award for Group of the Year Presented by SiriusXM Canada. First-time JUNO Award nominee Tesher also wowed the crowd with his international hits including a surprise collaboration performance of "Jalebi Baby" with Simu Liu.
One of the most notable moments of the night was undoubtedly Simu Liu's now-viral "I am Canadian" speech. In the legendary tribute to his home country, Liu recited all the reasons why he loves Canada, while also touching on some hot-button issues. "Canada is a place where the government is also our drug dealer; and we're into snowboarding not waterboarding; and where a woman always has the right to choose," Liu declared to a cheering audience.
History was made during the first award presentation of the night with Allan Slaight JUNO Master Class alumni Haviah Mighty, becoming the first female to win Rap Album/EP of the Year. Mighty dedicated the award to "women in hip-hop" before returning to the stage for a powerful performance of hits "So-So" and "Protest."
Other performances from the evening included west-coast rap sensation and JUNO Award nominee bbno$ who sang the hit songs "Lalala" and "Edamame." 2022 JUNO Award Winner DJ Shub & JUNO nominated Canadian hip-hop duo, Snotty Nose Rez Kids' also performed a politicized medley of "War Club," "Uncle Rico," and "Rebirth;"
TikTok sensation, Lauren Spencer-Smith graced the stage for a performance of her platinum single "Fingers Crossed." Mustafa, winner of the 2022 JUNO for Alternative Album Presented by CBC Music, moved audiences with his song "Stay Alive" featuring members of the community from where he grew up.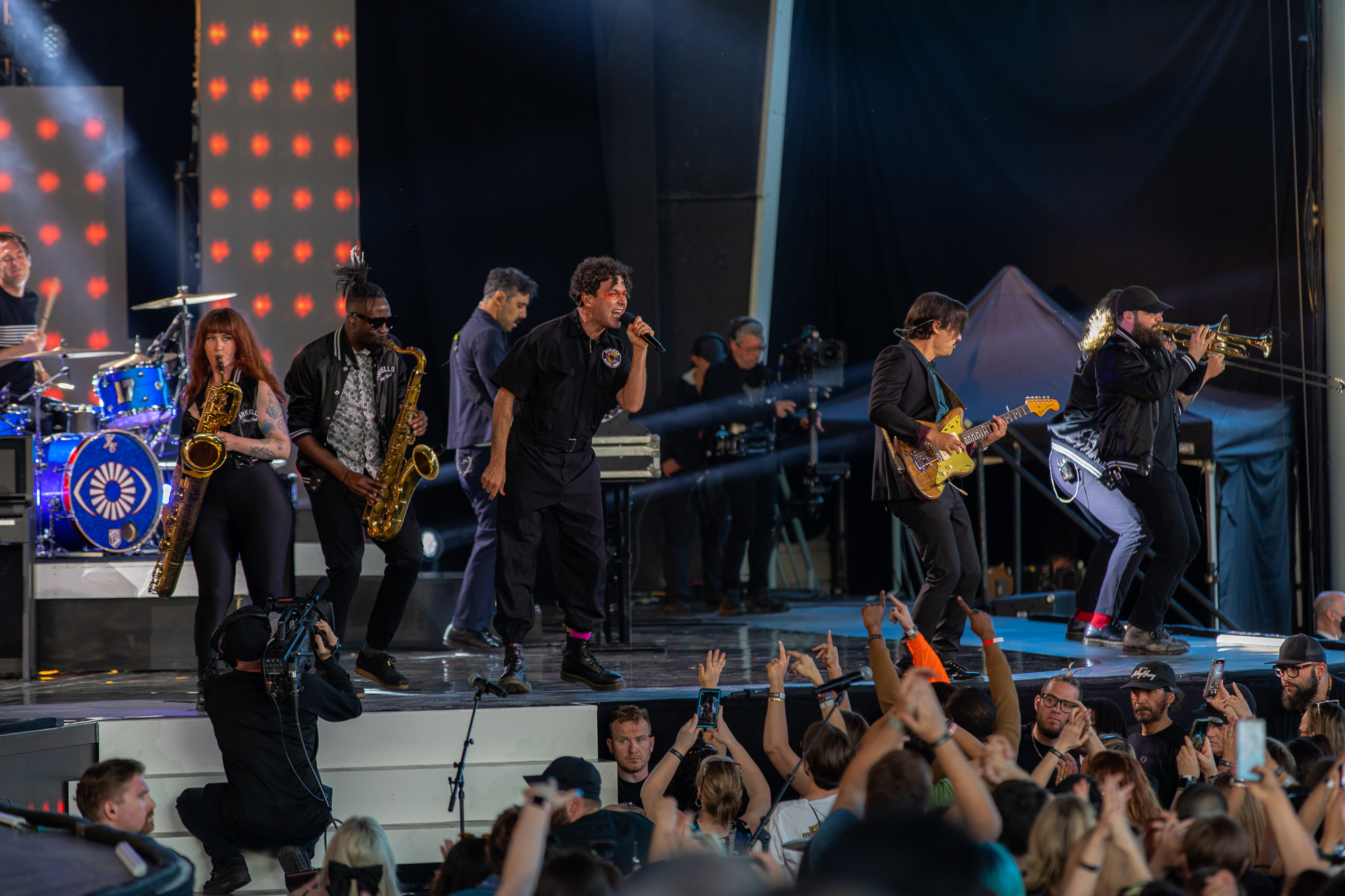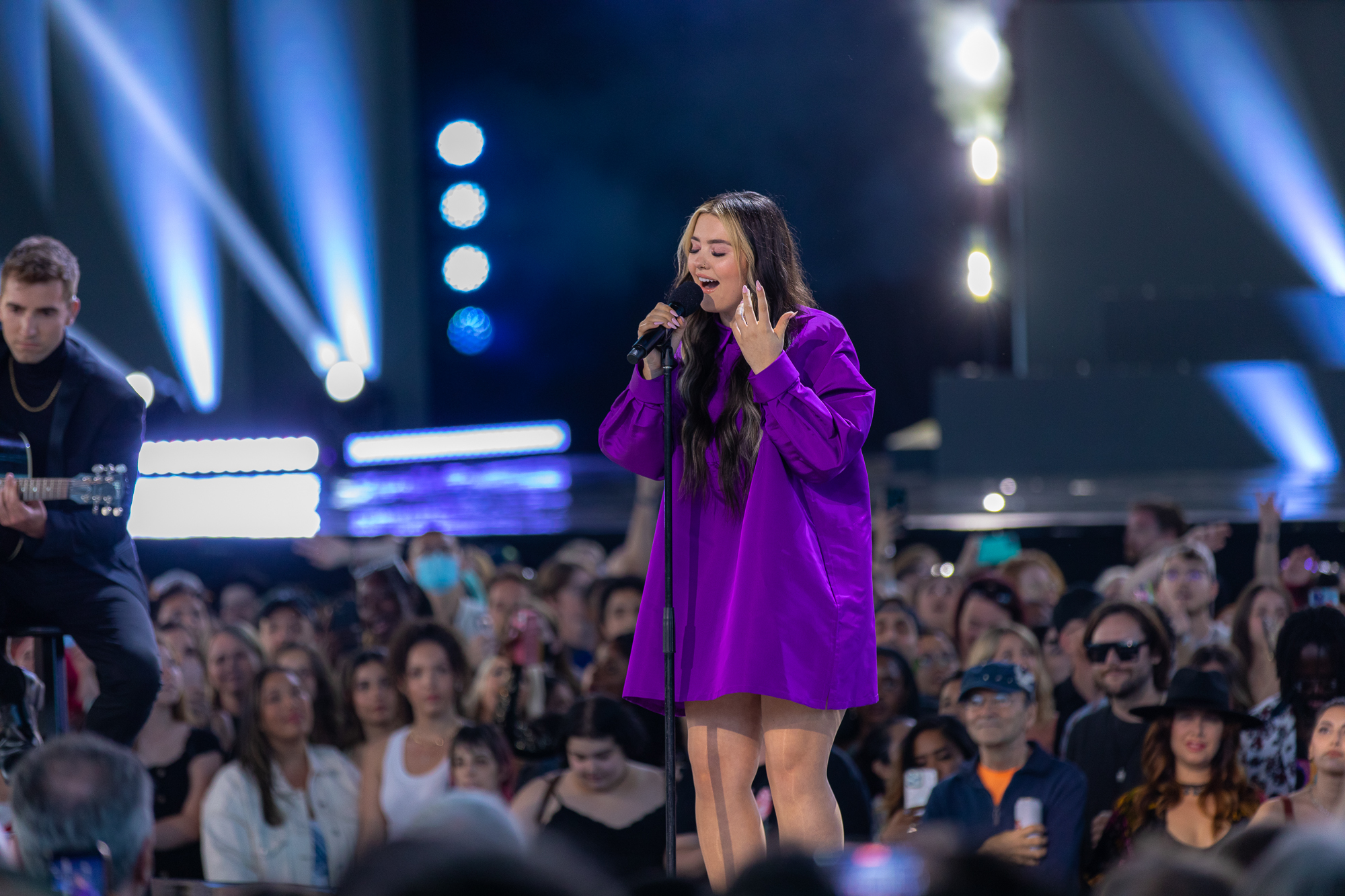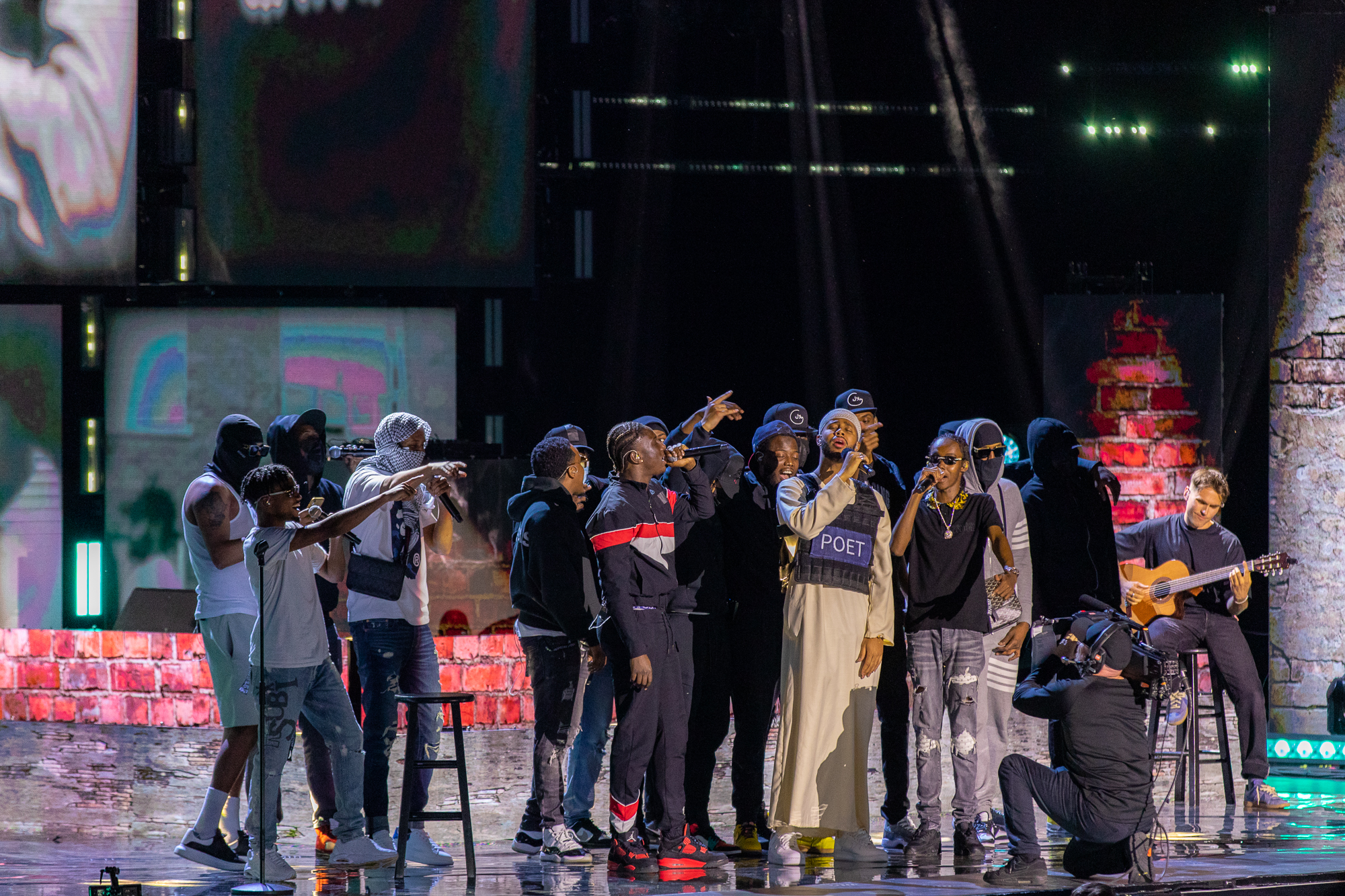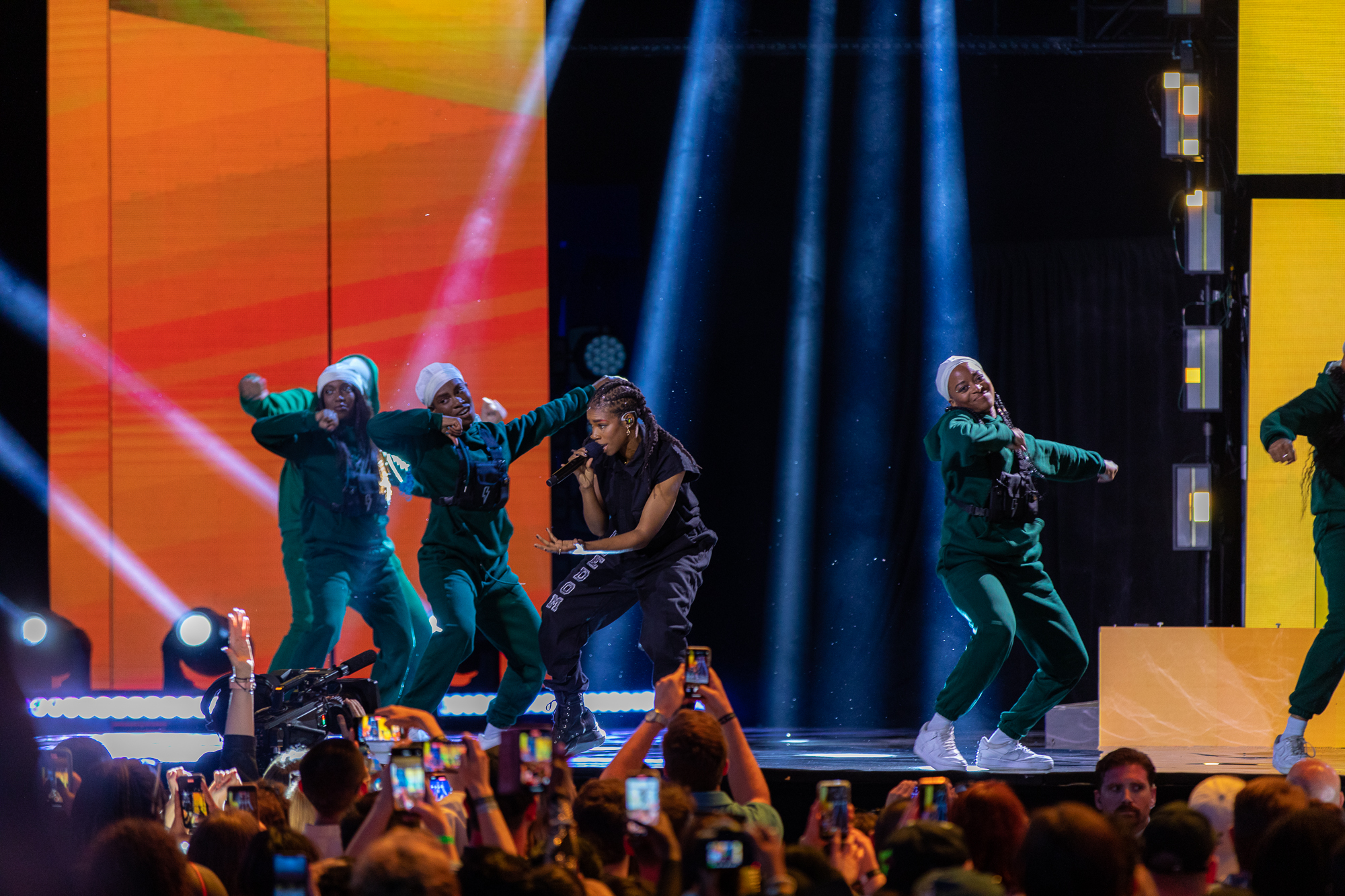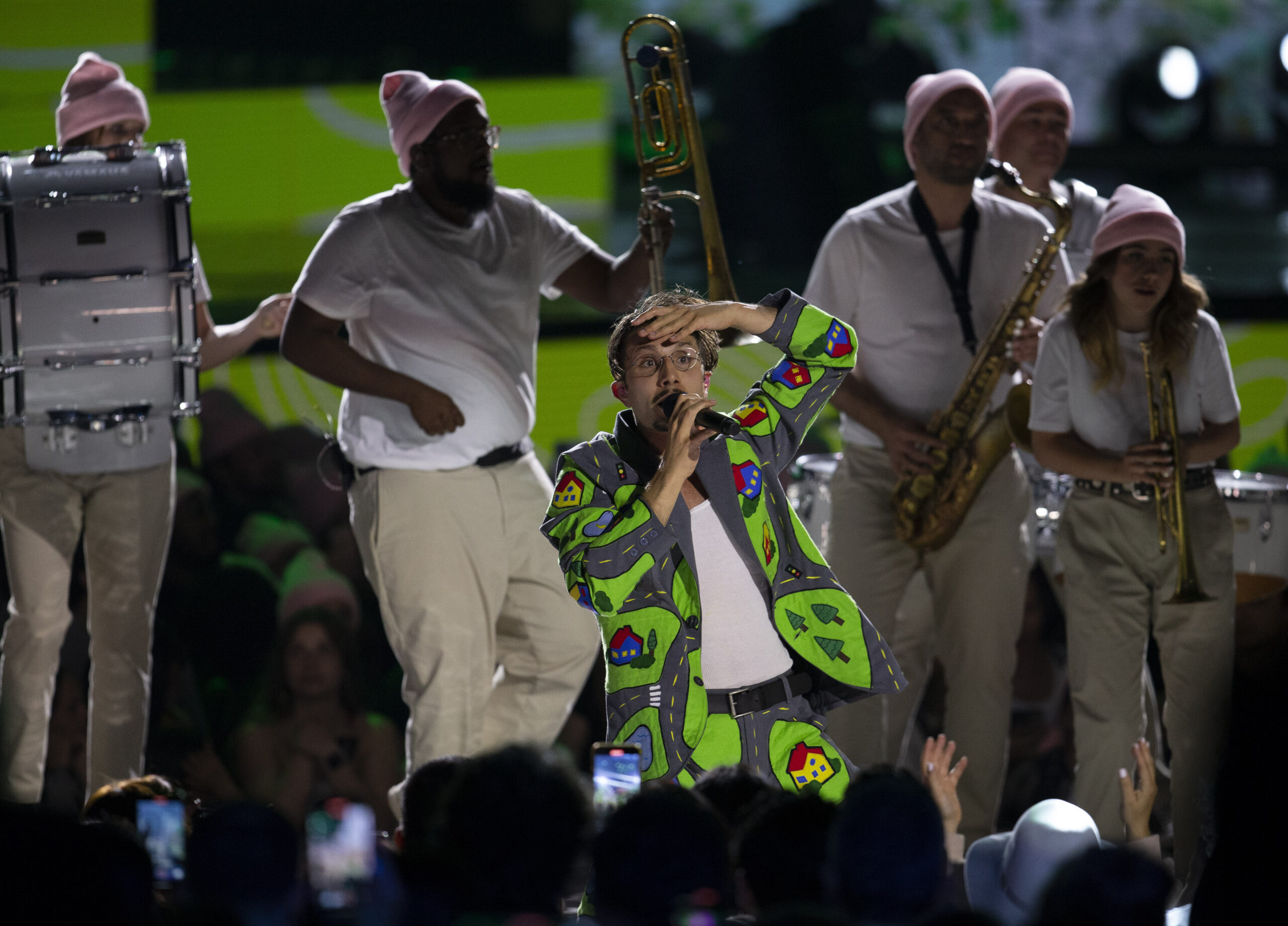 Arkells, Lauren Spencer-Smith, Mustafa, Haviah Mighty (Photo Credit: Ryan Bolton), and bbno$ (Photo Credit: CARAS/iPhoto) perform at The 2022 JUNO Awards.

The JUNO Awards made history once again with the induction of legendary award-winning recording artist and world-renowned Broadway, television, film and fashion icon, Deborah Cox presented by TD. Cox became the first Black woman to join the Canadian Music Hall of Fame and was inducted by Toronto Raptors alumni, NBA Hall of Famer, author, music producer and friend Chris Bosh.
To mark the milestone and Cox's immeasurable impact on Canada's music scene, fans were treated to a four-track medley of her hits "Beautiful U R," "Nobody's Supposed to Be Here," "Where Do We Go From Here" and "Who Do U Love."
The other special award recipient of the night was Shawn Mendes who made an appearance to accept the prestigious JUNO International Achievement Award. The honour, which has only been awarded eight times, celebrates Canadian artists who have attained extraordinary success on the world stage and raised the profile of Canadian music around the world. While accepting the award Mendes delivered an emotional speech about learning to believe in himself.
The fan-voted TikTok JUNO Fan Choice award was also awarded to Shawn Mendes by Avril Lavgine. This marked the fourth time Mendes has won the award bringing his' total JUNO count to an impressive 13 awards.
Another highlight of the show was the return of pop-punk icon and nine-time JUNO Award winner Avril Lavigne, who rocked audiences with a nostalgic mashup of "Complicated," "Girlfriend," "I'm With You," "Sk8r Boi," and "Bite Me," from her latest album Love Sux.
Charlotte Cardin added Album of the Year Presented by Music Canada to her collection of statuettes, making her the most decorated artist at this year's JUNO Week with a total of four awards. Earlier in the show, she delighted fans with a breathtaking performance of her Single-of-the-Year-winning song "Meaningless."
Vancouver pop songstress JESSIA also took home her first JUNO for Breakthrough Artist of the Year Presented by FACTOR, The Government of Canada and Canada's Private Radio Broadcasters. Overcome by emotion, JESSIA thanked her fans saying, "this is such a dream come true."
Before the final performance, Simu Liu returned to the stage with his own rendition of "Complicated." "Chill out. What you stressing for? I've done stuff like this before. Oscars, SNL, and didn't you see I'm Shang-Chi? This is going so darn well. Did I mention I hosted SNL? Oh sh*t, I really should have started on a lower key," he sang while encouraging the audience to sing along.
Closing the show on a perfect note was Arcade Fire who performed their new song "Unconditional 1 (Lookout Kid)" while confetti floated down from above.
Fans can rewatch every performance and memorable moment from the 51st Annual JUNO Awards broadcast, on CBC Gem, CBCMusic.ca/junos and The JUNO Awards social channels.
Featured photo: Simu Liu hosts The 2022 JUNO Awards at Budweiser Stage. Photo Credit: Ryan Bolton