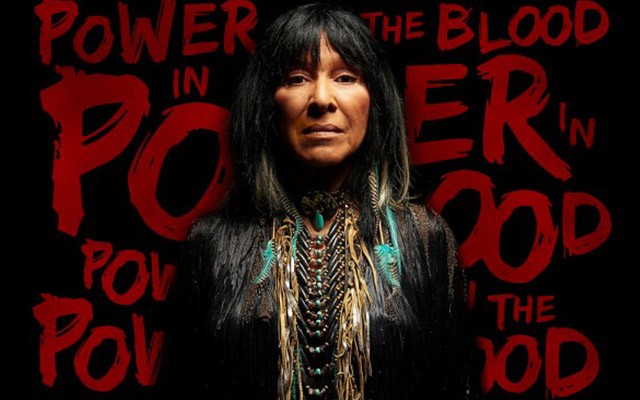 Buffy Sainte-Marie
Power In The Blood
Category:
Contemporary Roots Album of the Year
Hometown: Saskatoon, Saskatchewan
Buffy Sainte-Marie is an internationally renowned recording artist, activist, educator, visual artist and winner of countless awards (Oscar, JUNO Award and Golden Globe, among them). With an esteemed career spanning five decades to date, Sainte-Marie is widely known for her 1960s protest anthems (Universal Soldier, Now That The Buffalo's Gone), open-hearted love songs such as "Until It's Time for You to Go" (which has been recorded by a lengthy list of international stars including Elvis Presley, Barbara Streisand and Cher), incendiary powwow rockers like "Starwalker", and the juggernaut Academy Award-winning pop hit "Up Where We Belong." Her bold new album, Power in the Blood, is an honest reflection of the Cree singer-songwriter and begins where it all started more than 50 years ago, with a contemporary version of "It's My Way," the title track of her 1964 debut. Its message, about the road to self-identity and the conviction to be oneself, is one that still resonates with Sainte-Marie and is among the hallmarks of her catalogue – the eclecticism and compassion she brings to each album, oblivious to genre boundaries and production trends – that are in glorious bloom throughout Power in the Blood.