PLEASE NOTE – THE 2021 JUNO AWARD SUBMISSIONS PERIOD IS NOW CLOSED
STAY TUNED FOR UPDATES FOR 2022!
2022 JUNO Awards Submissions
POWERED BY TD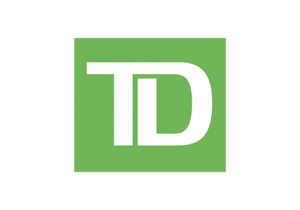 Submit to The JUNO Awards to have your music heard by Canadian music industry professionals made up by the CARAS Nominating & Voting Committee, Music Advisory Committees, Academy Delegates, and Judges.
To be considered for nomination for the 2022 JUNO Awards, national music release dates must fall between the eligibility period of September 1, 2020, and November 5, 2021.
Key submission dates and deadlines:
October 4, 2021 – Submissions open

October 15, 2021; 5:00 p.m. ET – Deadline for discounted early-bird submission

November 5, 2021; 11:59 p.m. ET – Deadline for submissions
Please Note: Dates may be subject to change.

New This Year
NEW CATEGORIES
In response to Canada's evolving music landscape, CARAS announced the creation of three new categories for 2022:
Rap Recording of the Year will be split into two categories: Rap Album/EP of the Year and Rap Single of the Year
As the most consumed genre of music around the world, the creation of a second Rap category allows for even more domestic talent to be celebrated at the JUNO Awards by highlighting the success of both albums/EPs and singles in each respective category.
Indigenous Artist or Group of the year will be split into two categories: Contemporary Indigenous Artist or Group of the Year and Traditional Indigenous Artist or Group of the Year
When the category was first created in 1994, the goal was always to have a category which celebrated Traditional Indigenous music. With the category split, the JUNO Awards want to celebrate the diversity of Indigenous artists and groups, the music they create, and educate Canada on music being made by the original peoples of this land, and its roots in the spiritual, mental, physical, and emotional connections to the land and cultures they belong to.
A new category for Underground Dance Single of the Year has also been created for 2022.
Underground dance is a thriving genre of music focusing on preserving the origins of electronic music, created in underrepresented communities. This category will provide a space for the roots of the music to thrive and be celebrated.
WORLD MUSIC ALBUM OF THE YEAR
World Music Album of the Year has been renamed Global Music Album of the Year and will now be a crossover category for 2022.
This update provides a more inclusive category for artists. The goal of this category is to create a broad, borderless musical world that features contemporary and/or traditional sounds of regions from around the globe (IE: South & Central America, Asia, Africa, Europe, West Asia, North Africa, Pacific Islands, Polynesia, Melanesia, Micronesia, and the Caribbean), and will allow artists to submit their music to this category as well as another genre category that best fits their music (Rock, Rap, Electronic, etc.).
More information including specific category eligibility criteria will be available soon.

Eligibility
Eligible music must be available for all Canadians and for (1) national sale or (2) via a recognized national music streaming provider.
Product must be released nationally via brick and mortar stores or third-party online retailers.

Product must be released via a nationally accessible streaming service that has paid subscriptions, full catalogue, or on-demand streaming.
Product must be released during the eligibility period: September 1, 2020 through to November 5, 2021.
Albums available for pre-order online no later than November 5, 2021 will also qualify. Pre-ordered online albums (digital or physical copies) must be delivered to the consumer no later than November 19, 2021. Proof of transaction may be requested. Pre-order eligibility does not apply to Music Video of the Year.
Eligible musicians must be Canadian citizens/Permanent Resident(s). This is defined by CARAS as 50% or more of group members holding Canadian birth certificates, passports or are Canadian Permanent Resident(s) with residency in Canada during the last six months of the eligibility period.

Deadlines & Fees
EARLY BIRD PRICING: October 4, 2021, to October 15, 2021, at 5 pm ET
Academy Delegates Fee – $40.00 per submission

Standard Fee – $65.00 per submission
FINAL DEADLINE PRICING: October 15, 2021 (after 5 pm ET) to November 5, 2021 at 11:59 pm ET
Academy Delegates Fee – $75.00 per submission

Standard Fee – $95.00 per submission
To register yourself as a CARAS Academy Delegate and save on your submission fees, you can sign up at junoawards.ca/join
The submission fee is non-refundable under any circumstances.

Voting Process by the Numbers
380 Judges are responsible for listening to each of the submissions and voting for the best product in the genre. The judges change each year and are spread out in different facets of the music industry and different regions throughout Canada.
60 Music Advisory Committee Chairs/Co-Chairs maintain the integrity of the JUNO Awards. It is their responsibility to monitor any changes within the industry as it relates to their category and the awards. They then bring any necessary changes to the attention of CARAS.
250+ Music Advisory Committee Members are responsible for ensuring that each of the submissions in their specific genre meets the required qualification for the JUNO Awards and fit the genre musically. Each category has an associated Music Advisory Committee.

Eligibility Questions
Call (416) 485-3135 x 301 from Monday to Friday between 9:00 am and 5:00 pm ET or email submissions@junoawards.ca

Technical Support
Call toll-free 1-866-992-9902 from Monday to Friday between 9:00 am and 8:00 pm ET or email junosupport@yangaroo.com.