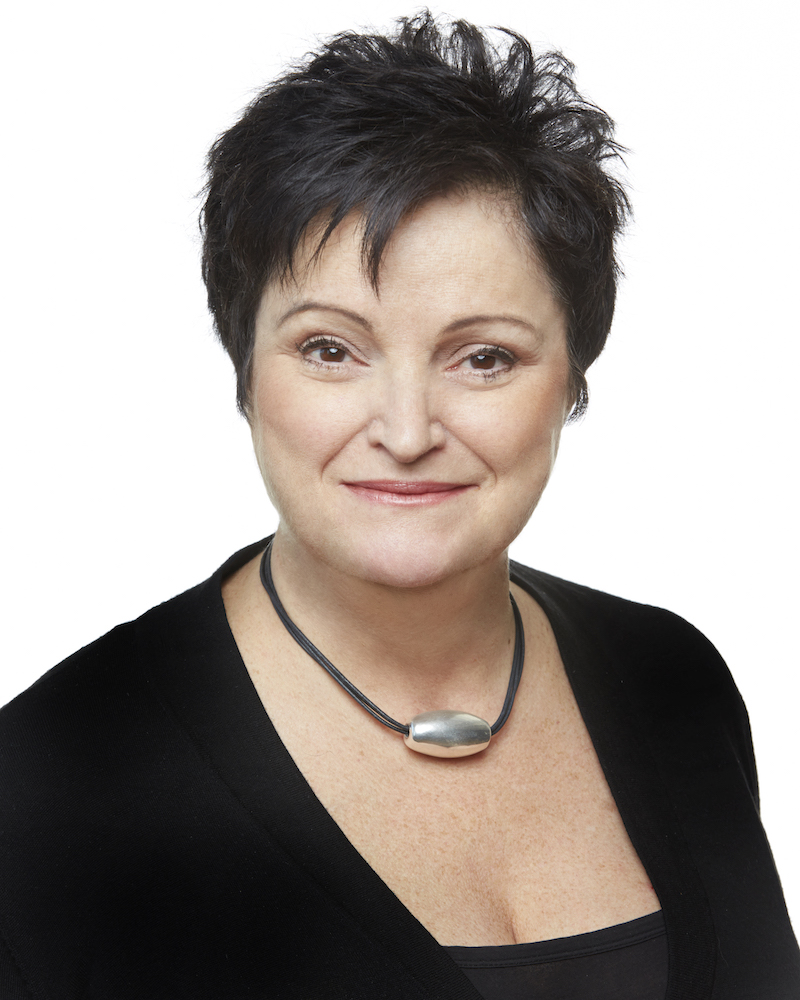 Pegi Cecconi
Biography
A master in her field, Cecconi is a savvy and determined business woman who has nearly 50 years of experience in the music industry with diverse roles ranging from booking, legal and all aspects of artist management including publishing, recording, record production and merchandising. Having served as Vice President of SRO Management Inc. and independent record label Anthem Entertainment Group for much of her career, Cecconi has played a pivotal role in the development and success of numerous artists, including Canadian Music Hall of Fame inductees Rush and Steven Page (Barenaked Ladies), songwriter Ian Thomas, Gowan, Matthew Good, Molly Johnson, and The Tea Party. Currently, Cecconi serves as a consultant for Anthem Entertainment.
Cecconi's career in the music industry began at her high school in South Porcupine, ON, where she worked as a social convener booking bands. After graduating, she got her first job as an agent with Tommy and Vic Wilson at the Concept 376 Agency. When Ray Danniels and Vic Wilson later partnered to establish SRO Management, Cecconi made the move to join them and gained valuable experience in artist management. After a few years, she went on to work as a legal secretary for well-known entertainment lawyer, Bernie Solomon, where she learned more technical elements of the music business, including music publishing and master licensing. With this specialized knowledge, Cecconi went back to SRO Management and helped facilitate the company's entry into publishing. Cecconi was an essential member of the team, helping the company grow from an artist management and booking agency into a comprehensive entertainment group.
At SRO Management, Cecconi played a vital role when the team launched independent record label Anthem Entertainment Group in 1977 which went to release every Rush release in Canada. Throughout her career Cecconi has always fought hard to get the best deals for her artists, exploring every avenue within the music industry to get Canadian artists heard. With a knack for business development and negotiating with record companies, Cecconi helped Rush rise to the title of 'world's biggest cult band' and Bob and Doug McKenzie sell millions of copies of their comedy album Great White North.
Highly revered by her peers in the music Industry, Cecconi has received the Brian Charter Award from the Music Managers Forum for her significant contributions to the Canadian music scene. Cecconi has been an active member of the Canadian music industry for her career, having served on the board of directors for the Canadian Independent Music Association (CIMA) for 18 years, FACTOR for 18 years including Chair, Independent Digital Licensing Agency (IDLA), and the Canadian Musical Reproduction Rights Agency (CMRRA).
Walt Grealis Special Achievement Award
This prestigious award ­ named after Walt Grealis in recognition of his extraordinary accomplishments, recognizes individuals who have contributed to the growth and development of the Canadian music industry.
Big or small, Walt was a champion of Canadian artists. He was instrumental in cultivating Canada's music industry as we know it today.
"Walt Grealis dedicated his life to creating the Canadian music explosion…the sound heard 'round the world," said long-time friend and business partner Stan Klees. "His goal was to open the door for all artists and build a star system in Canada."
Affectionately known as 'Canada's Music Man', Grealis was a leading figure in the Canadian recording industry. In the early 1960's when American acts dominated the Canadian radio waves and Canadian talent was turning to the South, Walter recognized the need to promote Canada's own 'star system'. In 1964, Grealis pioneered Canada's first national recording industry trade publication, RPM Magazine. Grealis used the magazine as a vehicle to promote Canadian acts to radio stations and the record business. RPM Magazine also charted a new course for developing the Canadian music industry by connecting key industry figures across the country.
Walter Grealis was also a key figure in establishing today's JUNO Awards. In 1964, he and business partner Stan Klees created RPM Magazine's Gold Leaf Awards, which started out as simply a readers' poll of favourite artists. By the mid-1970s the awards evolved into a broadcast ceremony that took Canadian talent to the national stage. In 1970, Gold Leaf was substituted for the nickname 'JUNO' after the then CRTC chairman Pierre Juneau. In 1993 Grealis was made an Officer in the Order of Canada, the second highest honour that can be bestowed on a Canadian.
In November of 2000, Walt Grealis closed the doors of RPM Magazine after 37 years of weekly publication, including over 7000 charts and countless stories on the music industry in Canada. Walt Grealis passed away peacefully in 2004. He said near the end, "I lived a good life. What I did for a living, most people would like to do for fun."
Recipients