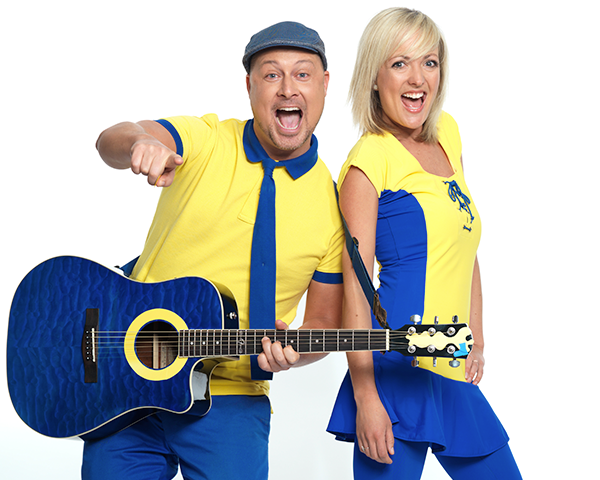 Splash'N Boots
You, Me and the Sea
Category:
Children's Album of the Year
Label:
Independent*Fontana North/Universal
Five times consecutive JUNO Award nominees (2014-2018) Splash'N Boots have released 12 original albums and performed across Canada for tens of thousands of families. For You, Me and the Sea, they teamed up with the legendary Alan Doyle to deliver their most collaborative work to date. Their passion for live performance is fuelled by their commitment to connecting with children across demographics, including families in at-risk communities, children with special needs and children's centres such as SickKids. "Our hope is that our music will connect parents to children, and children to each other; to inspire kids to stand up tall in who they are, and to know that no matter what they are always loved." Splash'N Boots are the first children's act to partner with PLUS1, and proceeds from their national tour in 2018 will bring adaptive instruments for special needs classrooms via MusiCounts. Splash'N Boots' original television show on Treehouse TV is viewed in over 8.3 million homes across Canada, and remains one of the highest-rated children's shows on any Canadian network. With an undeniably unique and authentic approach to family entertainment, Splash'N Boots love for what they do radiates through all facets of their career.