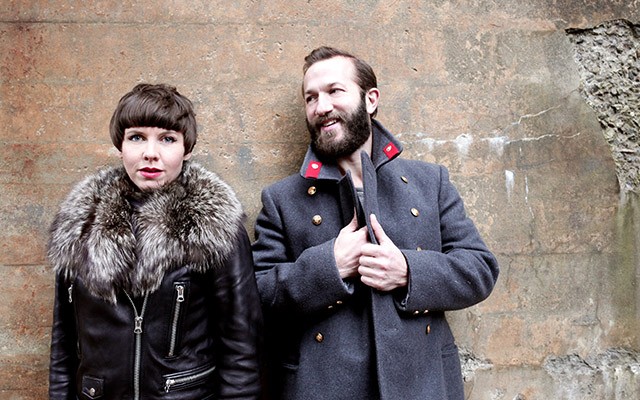 Colin Stetson and Sarah Neufeld
Never Were The Way She Was
Category:
Instrumental Album of the Year
Label:
Constellation*Outside
Hometown: Montréal, Quebec
Colin Stetson has developed a renowned voice as a performer and composer, chiefly on bass and tenor saxophones, where he rallies an array of technical strengths and innovations (circular breathing, contact micing of his own body, vocalizations through the reed) to make some of the most captivating solo instrumental work of recent years. Sarah Neufeld is a violinist and composer based in Montréal and best known as a member of Arcade Fire. Stetson and Neufeld began playing in duo formation while on tour together as soloists in 2012, joining each other on stage for one or two of their respective pieces, and in 2015 they released their debut album together.
Never Were The Way She Was is guided by the metaphorical narrative of the life of a girl who ages slow as mountains; excited, exalted and ultimately exiled in her search for a world that resembles her experience. The album's expansive sonic trajectory and multiplicity of structures and voicings belies the fundamental economy of two acoustic instruments combining in real time. The album was recorded without overdubbing, looping, sampling, cutting or pasting at their farmhouse attic studio by Hans Bernhard and mixed in Montréal by Mark Lawson (Arcade Fire).