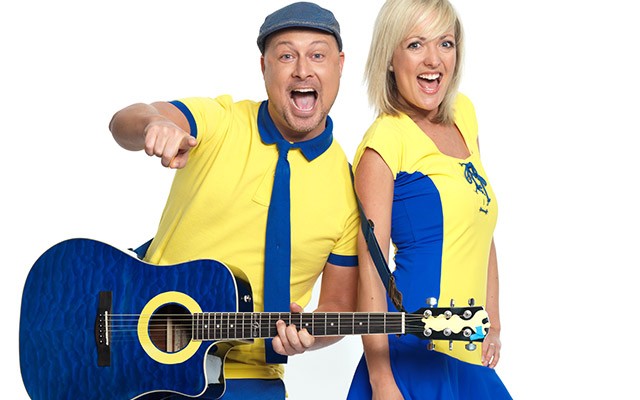 Splash'N Boots
Songs from the Boot
Category:
Children's Album of the Year
Label:
Dockside*Independent
Hometown: Toronto, Ontario
It's time to dance with Treehouse TV's, Splash'N Boots! Seen daily in their brand new show on Canada's number one pre-school network, Splash'N Boots bring music and laughter to 8.3 million homes across the country from their Big Yellow Boot. Nominated for a 2015 and 2014 JUNO Award for Children's Album of the Year and thrice crowned Sirius XM Independent Music Awards' Canadian Children's Music Group of The Year, Splash'N Boots are making a yellow and blue splash in the rich history of Canadian children's music. What started off as a class project at Queen's University has led to the release of nine albums, three DVDs and televised performances with The Wiggles and Fred Penner. From Dubai to the arctic, Bermuda, Australia, Italy and across North America, Splash'N Boots tour extensively to bring their high energy musical show to families around the globe. Described as "Cutting Edge Children's Entertainment" by the Globe and Mail, Splash'N Boots feel very grateful to be doing what they love and to be a part of the rich history of Canadian children's music.