JUNOS, 2010's and the Rise of the Canadian Superstar
From the beginning and for many years, the Canadian music industry lived in the shadow of our neighbour to the south.
But then, in 2010, everything changed. The new decade would become a time when Canadian artists not only showed up for the home team, they also became a beacon for their country around the entertainment world. It was a leap that cannot be overstated – artists went from hard-working musicians to bona fide global superstars.
So how did we get "from the bottom, now we're here"?

The primary catalyst for this unprecedented journey, many would argue, was none other than Drake. On the heels of his 2009 hit, "Best I Ever Had," the Toronto rapper triumphantly entered 2010 with the release of his debut studio album, Thank Me Later – the first of eight No.1 albums he would score in the decade ahead. That first album not only kick-started a trajectory of success for Drake, it also seemingly pulled the Canadian industry – with new artists, new sounds and new vibes – in its wake.
And, of course, the JUNO Awards was there to catch every moment.

Let's start with the 2010 JUNOS. Performing the global hit, "Waving Flag" together was the all-star roster of Drake, Justin Bieber, K'naan and Nikki Yanofsky. This instantly became a snapshot of tomorrow's world-beaters. Some of them would soon sign to American labels – proudly waving their flags from across the border. While others would stay close to home and begin reimagining what our sonic landscape looks like today — bold, diverse, and flourishing.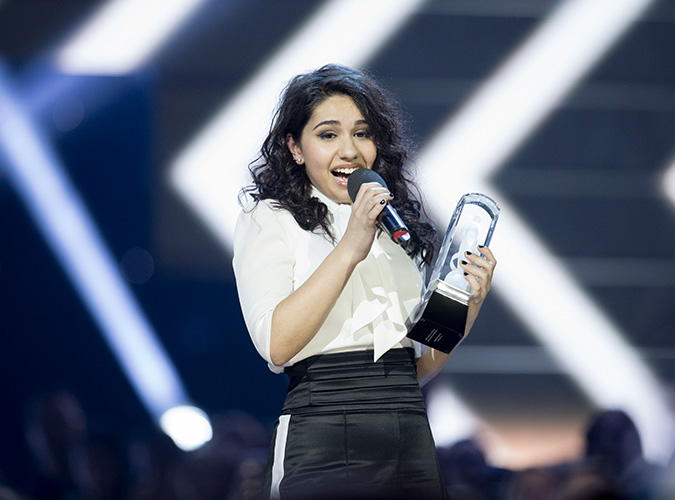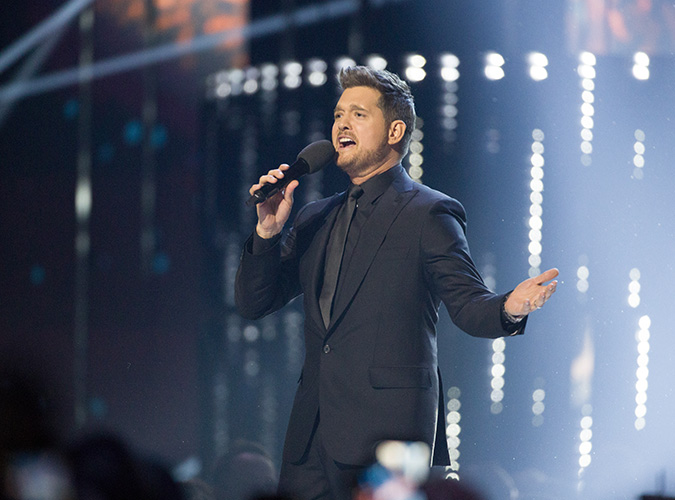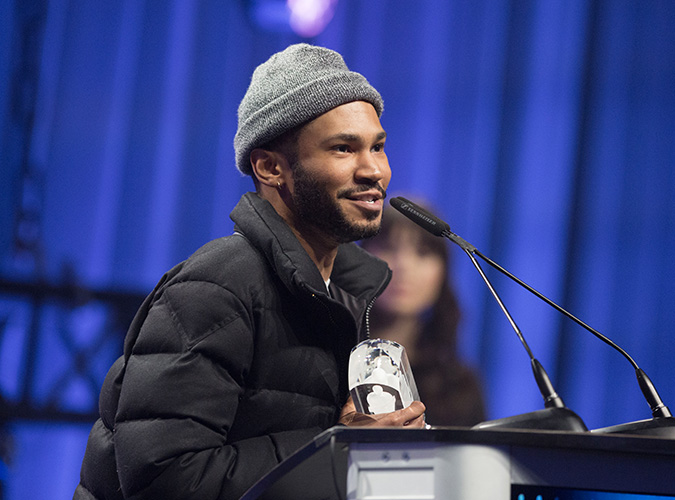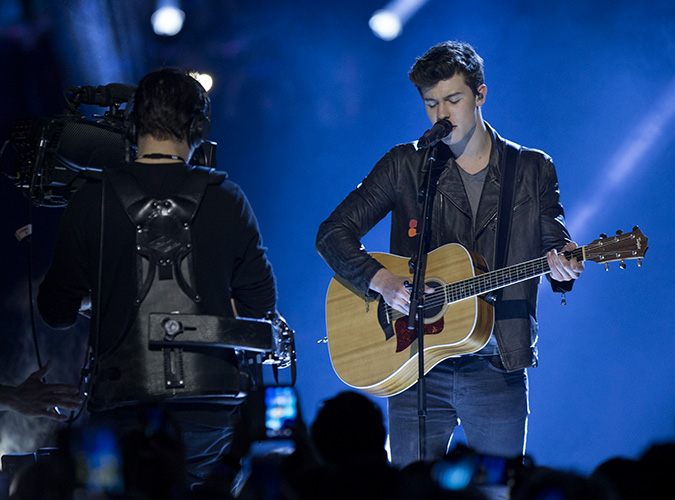 And as the stars began their ascension, it was it abundantly clear that they'd be championed by the JUNOS whether they moved away or were still making music where they first fell in love with it – at home. The message was clear: Canadian artists mattered, and would not be forgotten.
Whether capturing the breakouts of artists like Kaytranada, Shawn Mendes and The Weeknd, spotlighting mega-hits from the likes of Alessia Cara, Jessie Reyez and Loud Luxury or recognizing staple artists like Feist, the late Leonard Cohen and Michael Bublé, the JUNO Awards kept Canada apprised of its vast talent and was often a step ahead of others in saluting homegrown artists.
As the pieces continued to fall into place for Canadian artists on a global level, the fruitful 2010's enabled artists to support one another in new ways at home. Notably Justin Bieber, who assisted in Carly Rae Jepsen's label signing, which would lead to the release of the colossal hit, "Call Me Maybe" among others. Or A Tribe Called Red, whose collaboration with artists like Tanya Tagaq and Lido Pimienta brought different Indigenous minds together for the sake of art, socio-politics and much-needed awareness across North America. It's fair to say that collaborations at home would quickly become conversations abroad, compelling Canadian artists to tell their stories internationally while always representing the country that they love.
Of course, the JUNO Awards, not without its critics, has long been a cornerstone of the Canadian music industry. As artists continue to rise internationally, the awards themselves continue to evolve. These past 10 years have shown that it is necessary for growth. New genres are breaking, artists and producers are pushing the boundaries of traditional sounds, and a new generation of artists is emerging. And while the 2010s introduced us to the Canadian global superstar, it was surely just the beginning of a cultural shift that shall keep Canada in the spotlight for many years to come. Nobody can promise perfection, but there are two certainties: Canadian artists will always have a home at the JUNO Awards. And they can always shoot for the stars.

Perhaps Sarah McLachlan said it best at the 2017 JUNO Awards. Canada, she said, is "where the rights of girls and women are respected, where people of all ethnicities, genders and sexual identities can stand together as one. Where diversity is cherished. Where the arts are revered. Where people being polite is still an important thing. We Canadians, we're far from perfect, but we have a lot to offer the world, and we have to continue to set the bar high."
Featured Image: The Weeknd performs his blockbuster hit "Earned It" at The 2015 JUNO Awards. Credit: CARAS/iPhoto