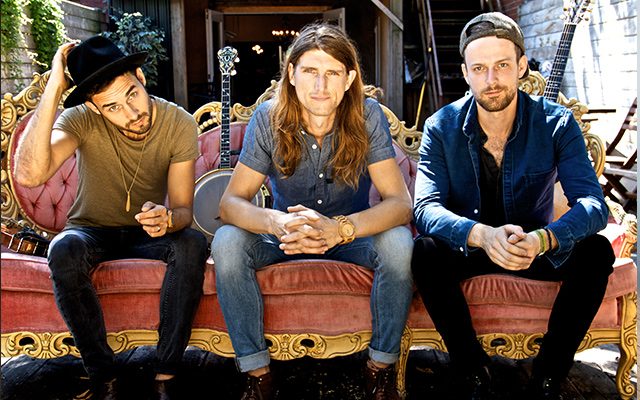 The East Pointers
Secret Victory
Category:
Traditional Roots Album of the Year
Label:
The East Pointers*Fontana North
Secret Victory could easily stand beside any recording from any era in the illustrious Celtic/folk musical canon. Yet it features 10 brand new original tracks written by guitarist Jake Charron, fiddler Tim Chaisson and his cousin, banjoist Koady Chaisson, vocalists all and, in the case of the Chaissons, members of Prince Edward Island's reigning musical dynasty. With Secret Victory, The East Pointers unwrap new possibilities in a musical style that dates back centuries, yet is still relevant on multiple, divergent continents. Almost without even trying, the trio makes traditional music seem ridiculously hip. Also the most fun thing on the planet to dance (and raise a pint) to. "That's something The East Pointers are trying to accomplish – breathe some new, original life into traditional music," confirms Tim Chaisson, whose solo career as a singer, songwriter (see 2015's acclaimed Lost in Light) is thoroughly established. "A lot of times, people think of it as music for an older generation but we're hoping to introduce a whole new generation of listeners." Only a fool would bet against the band – an adrenalized, roof-rattling, performance monster – or their excellent new album.