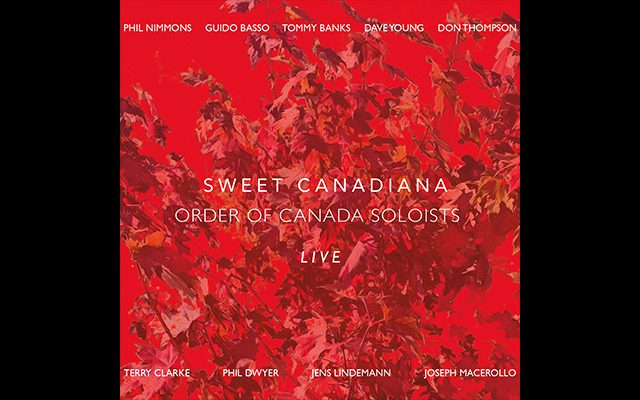 Order of Canada Band
Sweet Canadiana
Category:
Jazz Album of the Year: Group
"Sweet Canadiana"
The Order of Canada soloists
The Order of Canada soloists are a collection of artists who collaborated to do this live concert on October 23, 2015 to a sold-out audience at Toronto's Koerner Hall. Featuring the world premiere big band orchestration by Phil Nimmons of Oscar Peterson's epic eight-movement 'Canadiana Suite', the inspiration for this recording was to celebrate icons who have shaped the foundation of the Canadian musical landscape. All of the soloists are in the Order of Canada, they are internationally celebrated artists and their average age is 78. Tommy Banks (piano/conductor), Guido Basso (flugelhorn), Terry Clarke (drums), Phil Dwyer (tenor saxophone/piano), Jens Lindemann (trumpet/artistic director), Joseph Macerollo (accordion), Phil Nimmons (composer/orchestrator), Don Thompson (vibraphone/piano), and Dave Young (acoustic bass) are the featured soloists. In addition, members of the big band are nationally recognized players who hail from across the country – from Newfoundland to British Columbia.