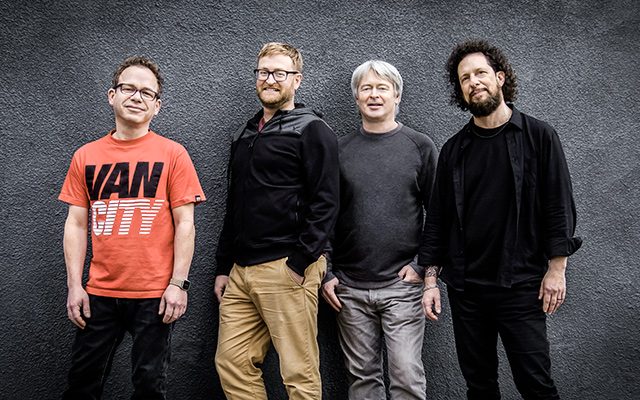 Metalwood
Twenty
Category:
Jazz Album of the Year: Group
With two JUNO Awards wins, five JUNO Award nominations, and a host of other international awards, Metalwood is arguably Canada's most decorated jazz group. Between 1997 and 2003, the name Metalwood became synonymous with groove-orientated electric jazz, winning the band devoted fans around the world. Taking their cue from the likes of Weather Report, Miles Davis, and Return to Forever, the band developed a sound and style all their own, and in the process, the four members their reputations as world-class improvisers and composers.
Many wondered if Metalwood would ever return. Well… the wait is finally over. Twenty years after their JUNO award-winning debut, fourteen years since their last release, Metalwood's album Twenty takes the band's genre-defining sound to new heights, while paying homage to the cohesive energy that made the group an international success. Twenty is more than a comeback. It is arguably Metalwood's best album to date. With Mike Murley – saxophones, Brad Turner – keys and trumpet, Chris Tarry – electric bass and Ian Froman – drums.