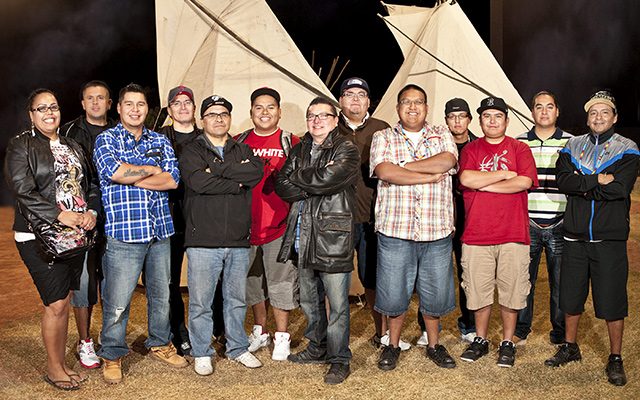 Steve Wood and the Northern Cree Singers, Winnipeg Symphony Orchestra
Going Home Star – Truth and Reconciliation
Category:
Classical Album of the Year: Large Ensemble or Soloist(s) with Large Ensemble Accompaniment
The Northern Cree Singers were founded in 1982 by Wood and his brothers Randy and Earl Wood. The group originates from the Saddle Lake Cree First Nation but is made up of members from the Treaty 6 Area, most notably the Frog lake Cree Nation, Onion Lake Cree Nation, Samson Cree Nation, Louis Bull Cree Nation, and the Poundmaker Cree Nation. In addition to pow wow singing competitions, they have garnered multi-Grammy Award nominations, multi-JUNO Award nominations, and have been awarded multi-Native American Music Awards and Canadian Aboriginal Music Awards.
The Winnipeg Symphony Orchestra (WSO) has been a vital component of the community since its incorporation on February 13, 1947. The WSO has toured throughout Canada, and made a first appearance at Carnegie Hall in 1979. The orchestra has worked very closely with the Canadian Broadcasting Corporation since 1954 when the CBC began broadcasting portions of WSO concerts. The orchestra has released numerous recordings on the CBC label and has given thousands of national radio broadcasts since its inception. In addition to its own extensive season of concerts and educational activities, the WSO functions as the official orchestra of Canada's Royal Winnipeg Ballet and Manitoba Opera Association.