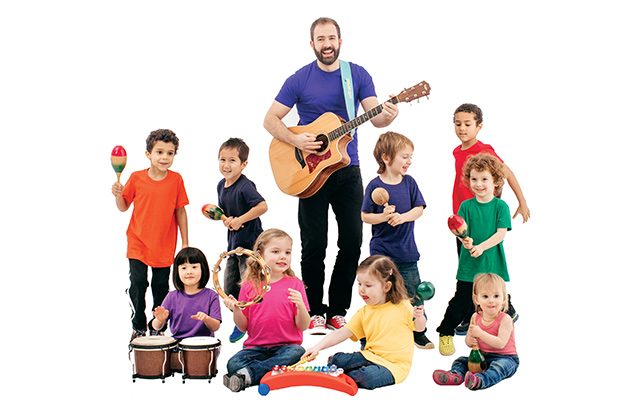 Will Stroet
Wordplay
Category:
Children's Album of the Year
Will Stroet, an award-winning children's musician, inspires kids to be active, healthy, creative and engaged in the world through educational music in English and French. Will stars in the preschool television series Will's Jams airing across Canada on Kids' CBC weekday mornings at 9:25 AM, and on Kidoodle.TV.
Stroet's six albums of original music in English and French have garnered international recognition including a 2011 Kids Music Award, a 2011 West Coast Songwriters Award, approval from the Parents' Choice Awards, and multiple nominations from the Western Canadian Music Awards, the Canadian Independent Music Awards and Canadian Folk Music Awards. His music is also featured on Putumayo's compilations, "Kids World Party" and "French Dreamland," and is on regular rotation online on Galaxie radio and CBC Music. He is also part of B.C.'s ArtStarts in Schools roster and sits on their board of directors. In addition to leading artist-in-residency songwriting programs for students and music workshops for teachers, Stroet was recently honoured as one of UBC Education's 100 Alumni for his outstanding achievements in the education field.