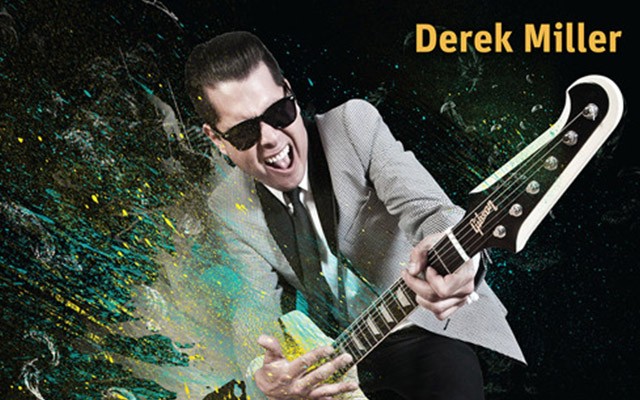 Derek Miller
Rumble
Category:
Aboriginal Album of the Year
Hometown: Oshweken, Ontario
Guitarist and singer/songwriter, Derek Miller, is a journeyman musician with eclectic taste and a knack for roots inflected rock. In the late '90s he toured with iconic Canadian vocalist Buffy Sainte-Marie but also garnered a JUNO Award for both his debut album, Music Is the Medicine, and sophomore album The Dirty Looks in 2008 – and a nomination for Derek Miller with Double Trouble, featuring "Damned if You Do," a duet with Willie Nelson.
Derek's latest album, Rumble, takes us to the heart of Native Americana romanticism. Musicians everywhere have been inspired by native history and culture, and have been active in contemporary popular music for nearly a century. The signature artists featured on this CD represent the diversity of native achievement in American mainstream music.
"The album is my attempt to create the feeling I got from the soul, blues and country records I have listened to – hillbilly soul with some Mohawk swagger."
Derek Miller is a dynamic performer. Whether you catch him live or listen to his studio albums, you get a real sense of an artist striving for the pursuit of perfection in his work and life.