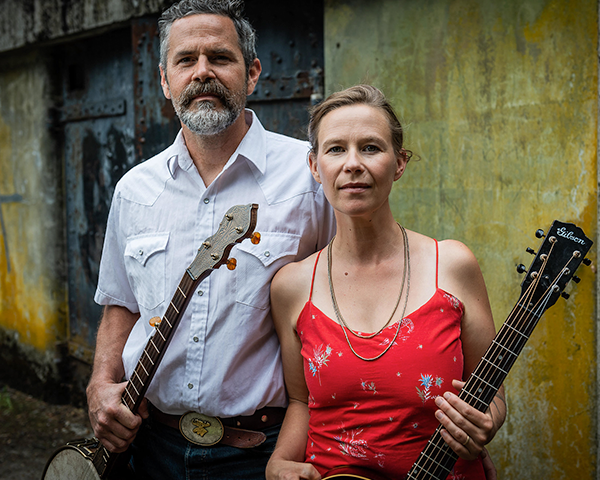 Pharis and Jason Romero
Sweet Old Religion
Category:
Traditional Roots Album of the Year
Label:
Borealis*Fontana North/Universal/Free Dirt
Singing vibrant duets, writing deadly songs, playing handmade banjos and loving old acoustic guitars, Pharis & Jason Romero have a classic story. When some scratchy old records and a custom banjo-led to their meeting in 2007, they quickly knew they were in for the long haul. They've since released six records and toured across North America and the UK. They've won a JUNO Award, been featured on NPR Music, CBC, BBC and Folk Alley and have performed on A Prairie Home Companion and CBC's The Vinyl Cafe. They are passionate teachers and believers in many things folk, and their heartbreakingly harmonic live show is an ever-evolving and never-ending quest for good songs and beautiful sounds. Pharis is Artistic Director for Voice Works, a workshop for singers, as part of her work as a diverse singing teacher; Jason instructs all styles of banjo playing, especially old-time three-finger playing. Sweet Old Religion, the newest release from the duo, is an all-original record that sounds like over a decade of playing and listening together. It was nominated for three Canadian Folk Music 2018 Awards, and is one of No Depression's 10 Best Roots Records of 2018 (so far).