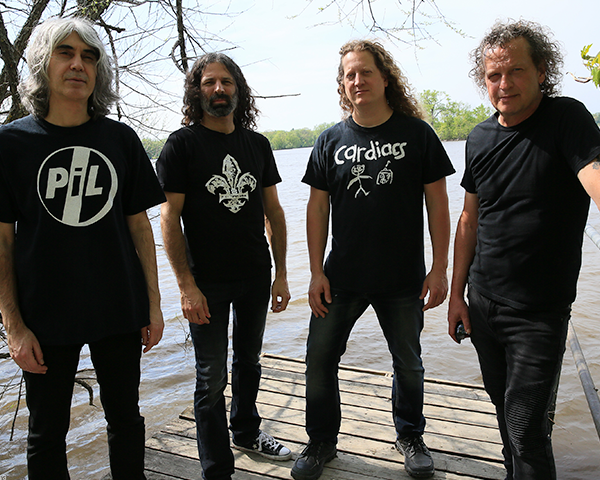 Voivod
The Wake
Category:
Metal/Hard Music Album of the Year
Label:
Century Media*Sony
The only predictable thing about Canadian cosmic-metal warriors Voivod is that they will forever be unpredictable. On the warpath for more than 35 years, Voivod have pushed their sound relentlessly forward, constructing imaginative musical realms with each endeavor. They literally changed the face of thrash metal in the '80s, forged new prog-metal ground in the '90s, and kept up with changing times and lineups in the 2000s with fresh, inspired music.
In 2018, Voivod's 14th studio album, The Wake steers the Voivod spacecraft through a tangled, tantalizing storyline, woven into the most maze-like, edge-of-your-seat musical experience the band have embarked upon since those heady days of the late '80s. Songs such as "The End of Dormancy," "Iconspiracy" and "Spherical Perspective" churn and twist in such a way that no Voivod devotee could possibly have wished for more. While previous album Target Earth was a grand rebirth for the band, and 2016's Post Society EP a promise of adventurous things to come, The Wake takes the approach of those recordings, widens the parameters, and introduces a few bold new facets to the Voivod soundscape: prominent acoustic guitars and classic music flourishes are woven into the controlled electric calamity. The Wake is sure to be hailed alongside previous achievements Dimension Hatröss, Nothingface and The Outer Limits.