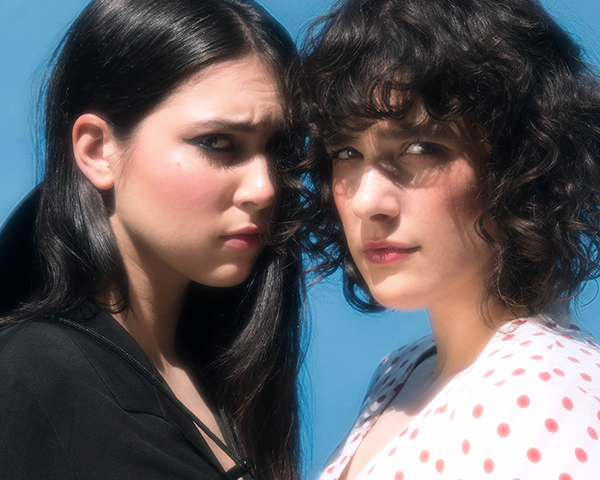 Milk & Bone
Deception Bay
Category:
Electronic Album of the Year
Montreal's Milk & Bone (Laurence Lafond-Beaulne and Camille Poliquin) create melodies that are both dreamy and harrowing. Made up of electronic textures and layered synths, the duo's sonic universe distinguishes itself from the electro-pop genre thanks to their perfectly-paired vocal colours.
Just like their 2015 debut, Little Mourning, love and relationships – from every angle – are the cornerstones of the 14 songs that make up the Polaris Long-Listed Deception Bay. From innocent crushes like in "Daydream" and "KIDS" to impossible love in "Faded" and "BBBLUE," they exude confidence and inner strength. The new album was nominated at the 2018 ADISQ Gala in the Anglophone Album of the Year category. Produced with long-time collaborator Gabriel Gagnon, Deception Bay was recorded partly at Studios Apollo and La Majeure, and was mixed by Gagnon and Howie Beck. This new collection of electro-pop songs features numerous collaborations with musicians and producers, including Grammy award-winning pianist Chilly Gonzales, CRi, Max-Antoine Gendron and Jonathan Dauphinais. By pushing Milk & Bone and Gagnon to explore new avenues, each of them helped enrich the group's soundscape while maintaining an overall coherence throughout the album. Since the release of Deception Bay in February 2018, Milk & Bone have been extensively touring Canada/Quebec, Europe and the United States.