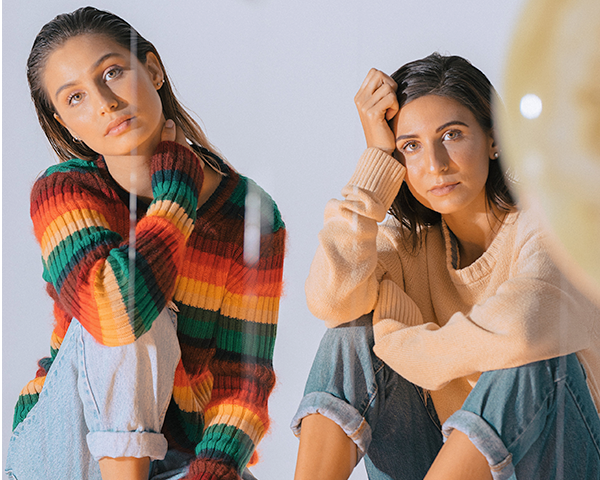 LOVECOLLIDE
Tired Of Basic
Category:
Contemporary Christian/Gospel Album of the Year
Label:
ABS Entertainment*The Fuel Music
In today's culture, to be "basic" is to be driven by mainstream behaviors and attractions. It's the essence of fitting in.
Lauren and Brooke DeLeary aren't having it. The sisters, known collectively as the faith-forward pop duo LOVECOLLIDE, have spent their careers bucking trends, shattering expectations and defying norms–in essence, being anything but basic.
"We like to think outside the box and challenge others not to live the basic life," Lauren said, "but to step out into the unknown and live out the extraordinary life that God has called us to."
Lyrically, the themes of Tired of Basic pull from vulnerable ups and downs of the past two years, relying on the foundation of their faith. Sonically, Tired of Basic finds LOVECOLLIDE at their musical peak, experimenting with new, cutting edge sounds that stand up to the best Top 40 radio has to offer. Armed with the prowess of producers Riley Friesen (Family Force 5, Group 1 Crew) and Matt Dally (Superchick, Jamie Grace), LOVECOLLIDE has found its perfect match to achieve the sound to accompany their lyrics. LOVECOLLIDE is nominated for a Covenant Award for Worship Song of the Year with Tired of Basic single, "I Don't Want It."