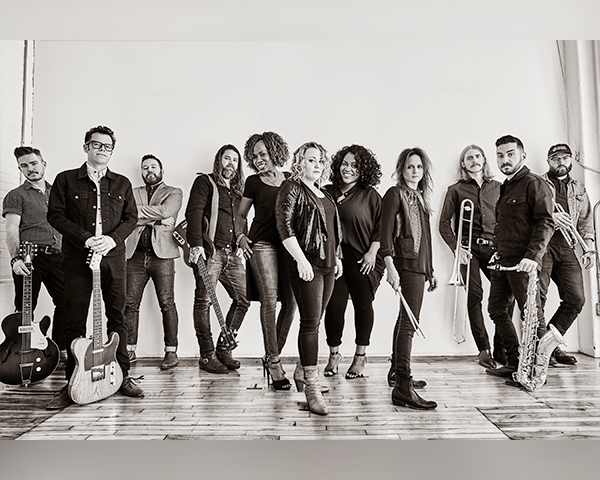 Samantha Martin & Delta Sugar
Run To Me
Category:
Blues Album of the Year
Label:
Gypsy Soul*Fontana North/Universal
Samantha Martin & Delta Sugar are an 11-piece blues/soul band from Toronto. Martin is the lead singer, songwriter and focal point of the group. A dynamic frontwoman, she possesses a stunning voice that is capable of summoning up tidal waves of spine-tingling emotion.
2018 has proven to be the breakout year for six-time Maple Blues Awards nominee. The group's latest recording, entitled Run to Me, was released on April 27, 2018, through Gypsy Soul Records. Produced by Darcy Yates of the Bahamas, the album is a massive step forward. The lyrics are incisive, the melodies are constantly arresting and the harmonies and arrangements call up the best soul sounds of Stax Records. The album has topped Stingray, Roots Music Report and Earshot charts as well as breaking the Top 40 blues radio charts in the UK. Canadian Independent Music Association (CIMA) is honouring the band with the certification "Road Gold" for selling over 25,000 tickets over a 12-month period. After performing over 100 high energy shows in the US and Canada in 2018, buzz-worthy showcases at both Americana and The International Blues Challenge, the band are set to embark on a three-month European tour this January.