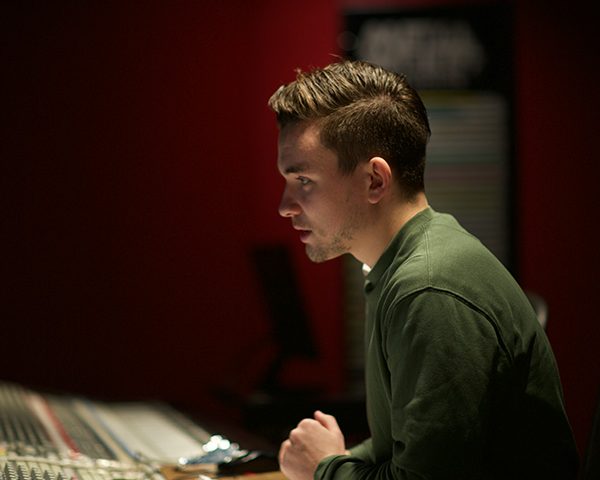 Riley Bell
"Get You ft. Kali Uchis", "We Find Love" FREUDIAN – Daniel Caesar
Category:
Recording Engineer of the Year
Label:
Golden Child*Independent
Riley started his career at Revolution Recording in October 2012, a week after graduating from an Audio Engineering Diploma at Metalworks Institute. His first engineering credit was from early 2013 on Protest The Hero's 'Volition' which earned a JUNO for Metal/Hard Music Album of the Year and debuted at 20 on the Billboard 200 in the US. As staff engineer at Revolution, he spent 3 years working with top Canadian and international acts like The Weeknd, the Rolling Stones, Nelly Furtado, The Tragically Hip, Gord Downie, The Arkells, Passion Pit, One Republic and Ryan Tedder, and many, many more. As well as working on many important Canadian recordings including many JUNO Award-winning albums, a Polaris Prize-winning album (Buffy Sainte-Marie -Power In The Blood), and even the first album ever to be recorded in Space (Chris Hadfield's – Space Sessions: Songs From A Tin Can). Most recently Riley has mastered a recording off Jessie Reyes' EP 'Kiddo', as well as engineering, mixing and mastering the latest album 'Freudian' from Toronto singer Daniel Caesar, which debuted at #1 on many R&B charts around the world.