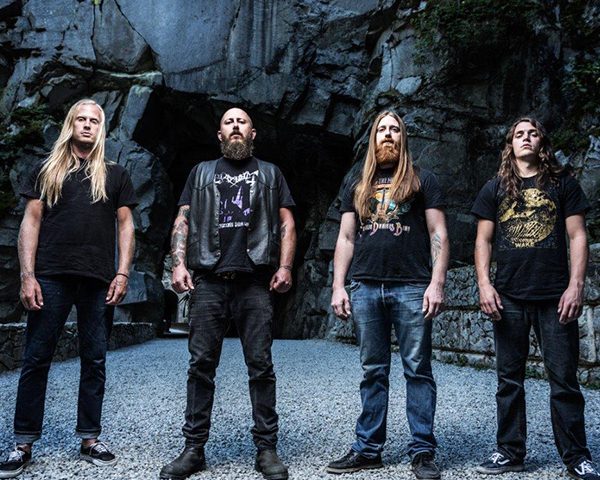 Anciients
Voice of the Void
Category:
Metal/Hard Music Album of the Year
Label:
Seasons of Mist*Sony
Somewhere between sheer, apocalyptic heaviness and precise riffing lays otherworldly ANCIIENTS—a Vancouver-based rock juggernaut forging crushing heavy metal, evocative of veterans, High on Fire and contemporary sonic craftsmen, Opeth.
ANCIIENTS have combined huge chords with mind-altering riffage that takes you on an unfamiliar trip. Their music drips of colossal harmonies, shattering rhythm sections and distinct, powerful vocals.
This quartet—made up of: Kenny Cook (Lead Vocals, Guitars), Chris Dyck (Guitar and Vocals), Aaron "Boon" Gustafson (Bass) and Mike Hannay (Drums)—started as the brainchild of Cook, hoping to find a more creative outlet for his music. Fully realized once Cook and Dyck's creative efforts were combined, the band's line-up solidified and ANCIIENTS began releasing albums and touring internationally.
Fast forward a handful of impressive shows and praise in local music rags, we now find the group preparing their third full-length album. What to expect from the band's next release? More of the same hard-hitting, meticulously-crafted riffs laced in pungent metal glory. The Hashes of the Pharaohs continue to burn as ANCIIENTS revels in its mysterious power.