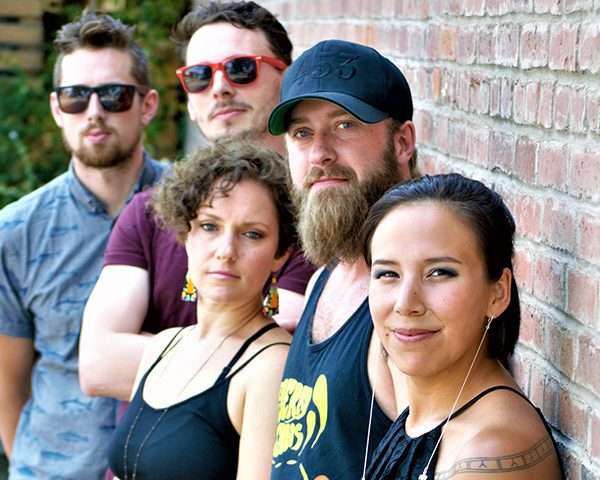 The Jerry Cans
Category:
Breakthrough Group of the Year
Label:
Independent*Fontana North
Way above the tree line, you'll find The Jerry Cans, a band that is on a mission to tell you more – a lot more – about Canada's North. The Jerry Cans fuse Inuk throat singing with the fire and energy of a rock band in a packed bar. Add a hint of reggae, the gruff passion of country noir, powerful fiddle parts and rough-hewn vocals in two disparate languages and you get a sound that recalls The Pogues' Celtic punk and the frenetic Canadian roots rock of Spirit of the West. The band's mash-up of musical influences flows from their roots in the Arctic, where the first European explorers from Scotland and Scandinavia brought accordions and fiddles and bodhrans. The Jerry Cans are at the forefront of an exciting contemporary Inuktitut music scene in Nunavut, which is starting to catch international attention with their world touring, new record label and inaugural Nunavut Music Week conference.