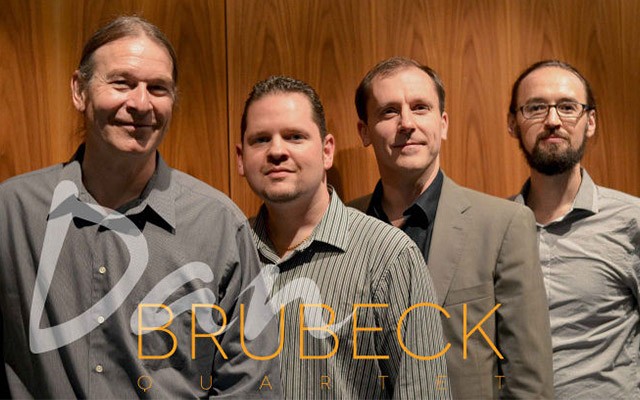 Dan Brubeck Quartet
Live from the Cellar
Category:
Vocal Jazz Album of the Year
Hometown: Vancouver, BC
Born in Oakland on May 4, 1955, Dan Brubeck was a highly energetic child who found his calling at the trap set. Mentored by two consummate polyrhythmic masters, Joe Morello and Alan Dawson, he was working professionally before he finished his teens.
Over the years Dan was featured on a dozen albums with his father and toured widely with the Dave Brubeck Quartet, including many appearances with the world's leading orchestras. He's been an integral part of the various Brubeck bands, including the Darius Brubeck Ensemble, Two Generations of Brubeck, and the New Brubeck Quartet. He's toured internationally and recorded three widely played albums with his electric jazz group, The Dolphins, and co-led the Brubeck LaVerne Trio with his brother Chris and pianist Andy LaVerne. He's toured with acts ranging from The Band and David Benoit to Gerry Mulligan and Paul Desmond. Dan has recorded with jazz guitarist Larry Coryell, singer Livingston Taylor, singer Michael Franks, and pioneering blues guitarist Roy Buchanan.
Dan continues to perform and record with his siblings – Chris Brubeck, a bassist, trombonist, and noted composer, in the Brubeck Brothers Quartet, and pianist/composer Darius Brubeck in Brubecks Play Brubeck – when he's not playing with his Vancouver band.
Band Members:
Dan Brubeck – drums
Adam Thomas – voice & bass
Steve Kaldestad – sax
Tony Foster – piano