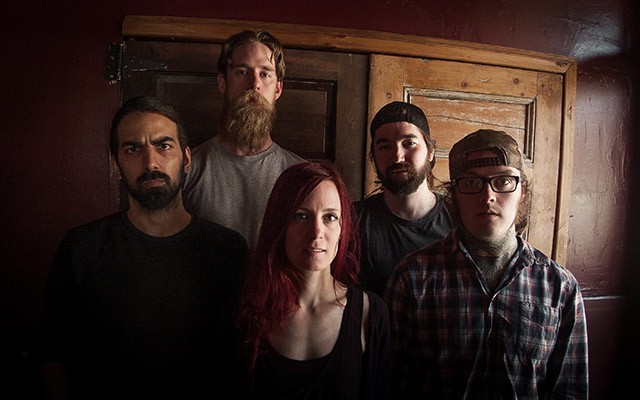 Fuck the Facts
Desire Will Rot
Category:
Heavy Metal Album of the Year
Label:
Noise Salvation*Independent
Hometown: Gatineau, Quebec
Started as a recording project in the late 90s, it wasn't until 2001 that the work ethic that produced a slew of underground releases drove Fuck The Facts towards full band status. Since then, the Ottawa-based unit has barely stopped for a breath of reconsideration, associating themselves with some of the biggest labels in underground extreme music, as well as continuing a steady output of DIY releases. Having toured throughout the world, guitarist/founder Topon Das, vocalist Mel Mongeon, drummer Mathieu Vilandré and bassist/vocalist Marc Bourgon have performed at some of the biggest festivals and sweated it out in some of the smallest venues. From 2006 to 2011, Fuck The Facts released three albums via Relapse Records. Upon the completion of their contract, the quintet decided it was time to go full-circle, returning to the world of independence and creative control. Their most recent releases were produced entirely at their own studio, self-released, and shows Fuck The Facts as an entity continuing to grow while developing a deeper understanding of what significance their art holds to them. As one of the longest running and most recognizable names in Canadian Grindcore, Fuck The Facts continue to deliver, with no end in sight.