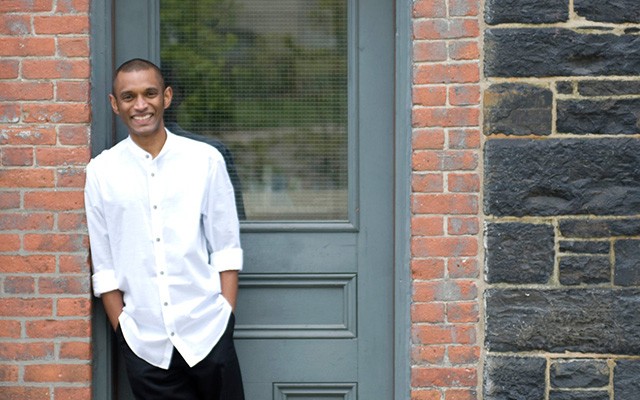 Dinuk Wijeratne
Two Pop Songs on Antique Poems
Category:
Classical Composition of the Year
Hometown: Halifax, Nova Scotia
The Sri Lankan-born, Canada-based composer-performer Dinuk Wijeratne has been described by the Toronto Star as "an artist who reflects a positive vision of our cultural future", and by the New York Times as "exuberantly creative." His boundary-crossing work sees him equally at home in collaborations with symphony orchestras, string quartets, Tabla players and DJs, and takes him to international venues as poles apart as the Berlin Philharmonie and the North Sea Jazz Festival.
Dinuk made his Carnegie Hall debut in 2004 as a composer, conductor, and pianist, performing with Yo Yo Ma and the Silk Road Ensemble. A second Carnegie appearance followed in 2009, alongside tabla legend Zakir Hussain. Dinuk has also appeared at the Kennedy Center (Washington DC), Opera Bastille (Paris), Lincoln Center (New York), Sri Lanka, Japan and across the Middle East.
Dinuk has composed specially for almost all of the artists and ensembles with whom he has performed; to name a few: Suzie LeBlanc, Kinan Azmeh, Tim Garland, John Dankworth, Nikki Iles, Julian Argüelles, Victor Mendoza, Buck 65, Skratch Bastid, Joseph Petric, Nick Halley, Ed Thigpen, Pandit Ramesh Misra, Adrian Spillett, David Jalbert, Kevork Mourad, Mayookh Bhaumik, Yolande Bavan, Christina Courtin, MIR, Afiara String Quartet, Cecelia String Quartet, Apollo Saxophone Quartet, TorQ Percussion, 4-Mality Percussion Quartet, McGill Percussion Ensemble, the NY Kathak Ensemble, the New Juilliard Ensemble, Onelight Theatre, and Symphony Nova Scotia.