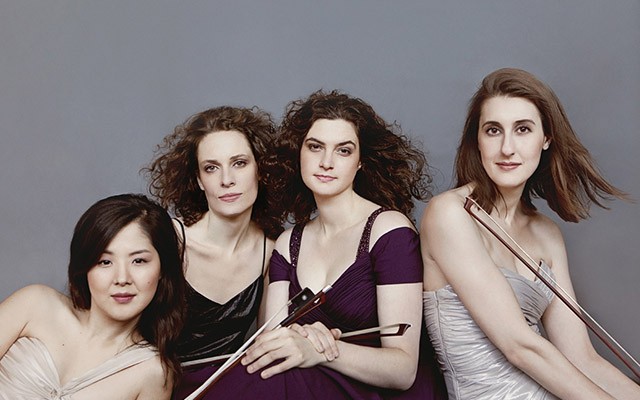 Cecilia String Quartet
Mendelssohn: Op. 44 nos. 1, 2
Category:
Classical Album of the Year: Solo or Chamber
Hometown: Toronto, Ontario
Now entering its second decade, the Cecilia String Quartet is Ensemble-in-Residence at the University of Toronto's Faculty of Music. They perform for leading presenters in Canada, the United States and Europe. Prizewinners at several international competitions, they were awarded First Prize at the 2010 Banff International String Quartet Competition. Their concert recordings have been broadcast on more than a dozen international public radio networks. The members of the quartet teach at leading universities and festivals across North America and have presented educational programs for elementary and high schools across North America and in Italy and France. They have performed for homeless youth, homeless veterans, prisoners and for the elderly in care facilities. New initiatives include Xenia Concerts, welcoming children with autism disorder and their families, and Celebrating Canadian Women in Music, with newly commissioned works for both concert and CD presentation.