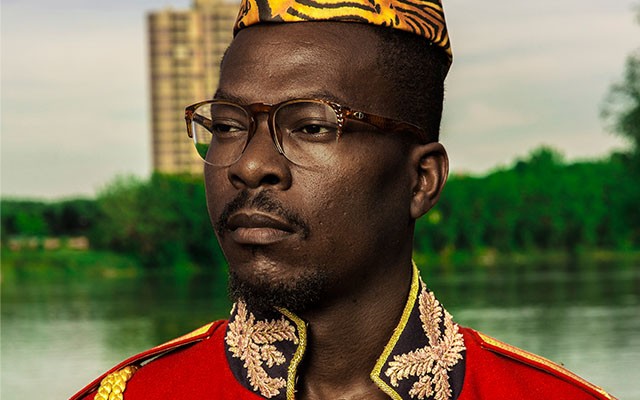 Pierre Kwenders
Le dernier empereur bantou
Category:
World Music Album of the Year
Pierre Kwenders, spokesman of modern Africa, humbly shares his rich cultural heritage through his music. He released his first full length album Le Dernier Empereur Bantou via Bonsound.
With his progressive music coloured with Congolese rumba and Afro-electro beats, the singer explores an innovative path, adding a new flavour (reminiscent of the works of Kwabs and Buruka Som Sistema) to his repertoire. Le Dernier Empereur Bantou is an ultimate cry of joy, using Cajun rhythms ("Mardi Gras"), mythical characters ("Popolipo"), and childhood musings and reminiscence ("Ani Kuni"). Pierre Kwenders also includes a few nods to his own musical background; African singers such as Johnny Clegg as well as music from the 80's. "Le Dernier Empereur Bantou is a collective project of which I am simply the ambassador, and not the conductor," explains Pierre Kwenders. "With this album, I evoke unity and authenticity." The Montrealer of Congolese origin puts together all kinds of sounds and rhythms. Le Dernier Empereur Bantou was recorded over two years in Washington D.C, Nova Scotia and Montreal, and includes collaborations with Jacobus (Radio Radio), Baloji and The Posterz. Nom de Plume and Poirier also participated in the making of this full-length debut album.