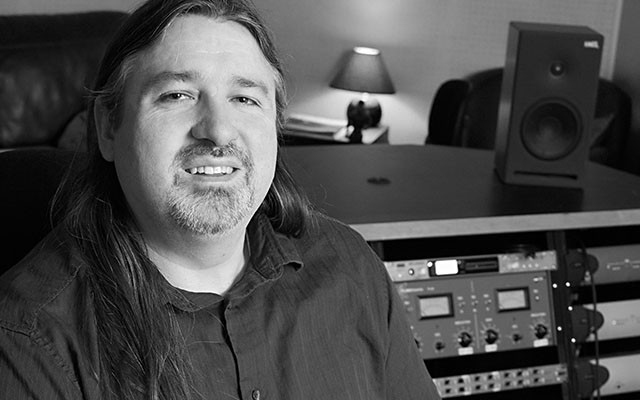 John "Beetle" Bailey
"Any Day Now" JUST PASSING THROUGH – The Breithaupt Brothers | "Fine and Mellow" BECAUSE OF BILLIE – Molly Johnson
Category:
Recording Engineer of the Year
Label:
Alma*Universal | Molly Johnson*Universal
John "Beetle" Bailey is the owner-operator of The Drive Shed Recording Studios in Toronto (formerly Arnyard Studios). In April of 2007, John earned the "Recording Engineer of the Year" JUNO Award, for his work on "Rain" performed by Molly Johnson, and "The Sisters Of Mercy" performed by Serena Ryder. John has received JUNO Award nominations in 2008, 2009 and 2010 for his work on projects with Sophie Milman, Kevin Breit & Harry Manx, and Molly Johnson.
Since graduating from Fanshawe College in 1990, John's been fueled by coffee, love of music, and sleep deprivation. In 2005 he took over the former Arnyard Studios facilities, renaming it The Drive Shed (a farm building used to store tractors and implements) in tribute to his small town rural background. John's been busy at The Drive Shed working on recent and upcoming releases from Molly Johnson,The Breithaupt Brothers, The Treasures, Mia Martina, Bryan Adams, Michael Kolk, Myriad3, Diana Krall, and many more!