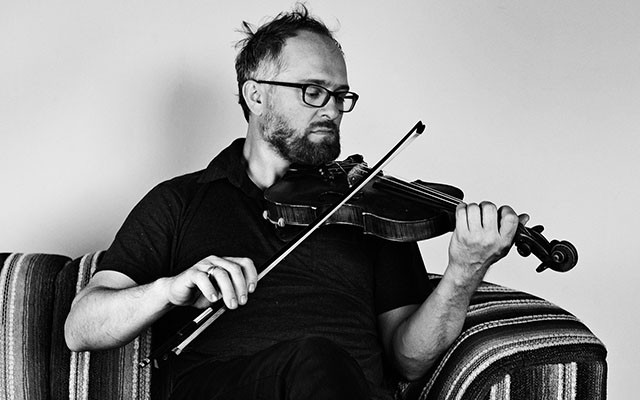 Jesse Zubot
"Caribou", "Uja" ANIMISM – Tanya Tagaq
Category:
Jack Richardson Producer of the Year
Label:
Six Shooter*Universal
Jesse Zubot is one of those unique producers/musicians whose praxis spans multiple genres and transcends contextualization into an idiom. Between moments of impassioned, visceral outburst and quite emotive sensitivies, Zubot exposes the full range of affects through a pristine sonic architecture. Jesse has produced past JUNO Award winning albums that include Fond Of Tigers' Continent and Western and JUNO Award nominated albums by Zubot and Dawson – Tractor Parts, Strang and Inhabitants' – The Furniture Moves Underneath. Other artist productions by Zubot include work by Alpha Yaya Diallo – Immé (WCMA Award Winner); Ndidi Onukwulu – Move Together and the Polaris Prize winning album of 2014 'Animism' by Tanya Tagaq.
As a musician live and in the studio, Zubot has worked with artists as diverse as Dan Mangan, Kelly Joe Phelps, Stars, Hawksley Workman, Mother Mother, Nels Cline, Destroyer, Louise Burns and Tanya Tagaq.