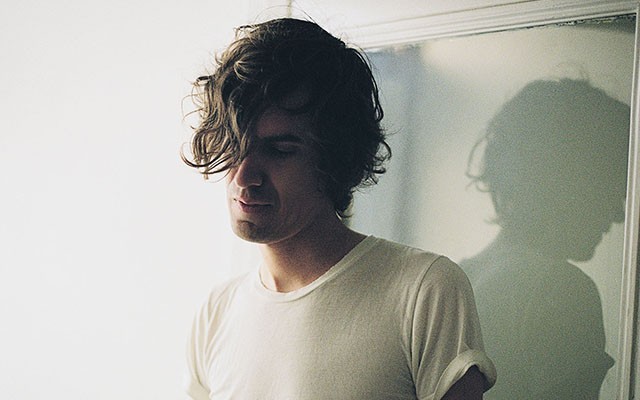 Jimmy Hunt
Maladie d'amour
Category:
Francophone Album of the Year
Label:
Dare To Care*D.E.P.
It's through an eponymous album released in October 2010 on Grosse Boîte that the general public got better acquainted with Jimmy Hunt as a solo artist. Critical acclaim followed as the singer-songwriter was awarded numerous accolades in Quebec, and was selected as one of the Révélations Radio-Canada in 2011-2012, a program that highlights the excellence of upcoming francophone artists.
Seasons passed and Jimmy Hunt returns in October 2013 with Maladie d'amour, a new album with a sound reminiscent of the graceful folk of his debut. But of course, Jimmy was not going to stop there – Maladie d'amour also blends dense electro with minimalist lyrics. We wouldn't want to go overboard, but here goes: there's definitely some Gainsbourg in the innovation and the unusual texture of this album. Plus… have you seen that cover?
These sonic explorations also owe their unique directions to two of Jimmy's close collaborators, who have previously joined him for shows. Keyboardist and sound programmer Christophe Lamarche-Ledoux (Organ Mood) handled recording and arrangements on selected tracks, and multi-instrumentalist Emmanuel Éthier (Passwords) directed the sessions. Both also play on the album.