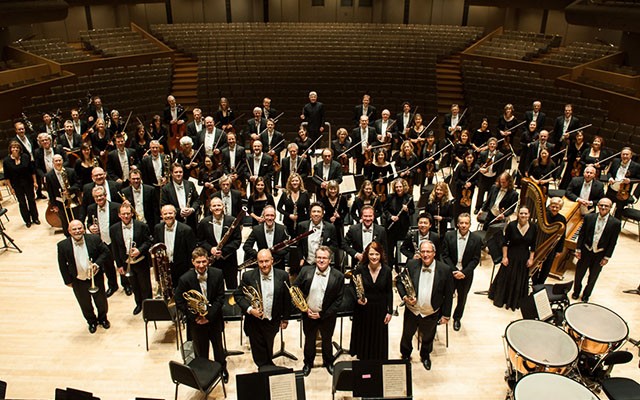 Toronto Symphony Orchestra, Peter Oundjian
Rimsky-Korsakov: Sheherazade
Category:
Classical Album of the Year: Large Ensemble or Soloist(s) with Large Ensemble Accompaniment
Founded in 1922, the Toronto Symphony Orchestra is one of Canada's most important cultural institutions, recognized internationally. Peter Oundjian, now in his 11th season as the TSO's Music Director, leads the Orchestra with a commitment to innovative programming and audience engagement through a broad range of performances that showcase the exceptional talents of the Orchestra along with a roster of distinguished guest artists and conductors. The TSO also serves the larger community with TSOUNDCHECK, the original under-35 ticket programme; the Toronto Symphony Youth Orchestra; and music education programmes that reach over 50,000 students each year.
Under Oundjian's leadership, the TSO has distinguished itself as an active supporter of new Canadian and international works, predominantly through its annual New Creations Festival. Since 2008, the Orchestra has released eight recordings under its self-produced label, TSO Live, and recently signed a multi-disc recording contract with Chandos Records. Over the past decade, the TSO has toured to regions in Canada and the U.S., including regular excursions to Northern Ontario, as well as two sold-out appearances at Carnegie Hall. In August 2014, the Orchestra completed a critically acclaimed European tour which included the first performance of a North American orchestra at Reykjavik's Harpa Hall.