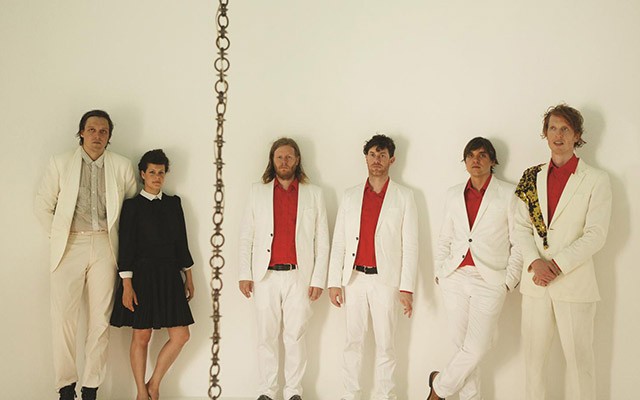 Arcade Fire
"After Life", "Here Comes the Night Time", "Reflektor" – Arcade Fire
Category:
Songwriter of the Year
Label:
Arcade Fire Music*Universal
Arcade Fire's highly anticipated fourth album Reflektor was released on October 28 via Universal Music Canada, the country's leading music company. Produced by Arcade Fire, James Murphy and Markus Dravs, the album was recorded in Jamaica, Montreal and New York. Title track "Reflektor" was released on the 9/9 at 9:00pm, featuring guest vocals from David Bowie and an accompanying video by long-time collaborator Anton Corbijn. A second interactive video for "Reflektor", created for Google Chrome and written and directed by Vincent Morisset, was shot in Haiti.