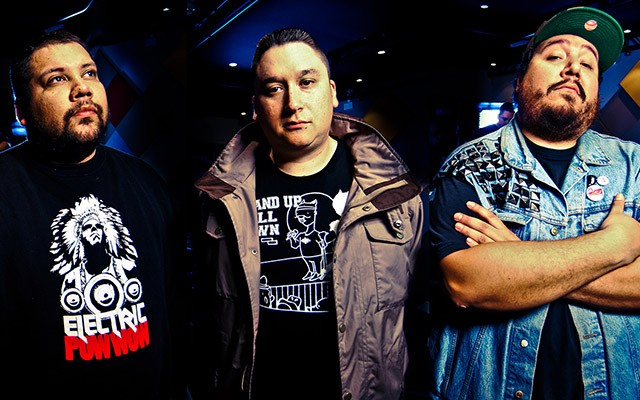 A Tribe Called Red
Category:
Breakthrough Group of the Year
Label:
Tribal Spirit/Pirates Blend*Sony
Bursting forth from Canada's capital, native Producer/DJ crew, A Tribe Called Red, is producing a truly unique sound that's impacting the global electronic scene and urban club culture. Since 2010 the group – made up of two-time Canadian DMC Champion DJ Shub, DJ NDN and DJ Bear Witness – has been mixing traditional pow wow vocals and drumming with cutting-edge electronic music. Their self-titled album, released in March 2012, was long listed for Canada's prestigious Polaris Music Prize and included in the Washington Post's Top 10 albums of the year. ATCR's music is the soundtrack to a contemporary evolution of the pow wow: their Electric Pow Wow events in Ottawa showcase native talent and aboriginal culture, alongside an open, wild party. Within a couple of years they've become the face of an urban Native youth renaissance, championing their heritage and speaking out on aboriginal issues, while being on top of popular music, fashion and art. Their second full-length, Nation II Nation made the Polaris Prize short list as one of the 10 Best Canadian albums of the year.