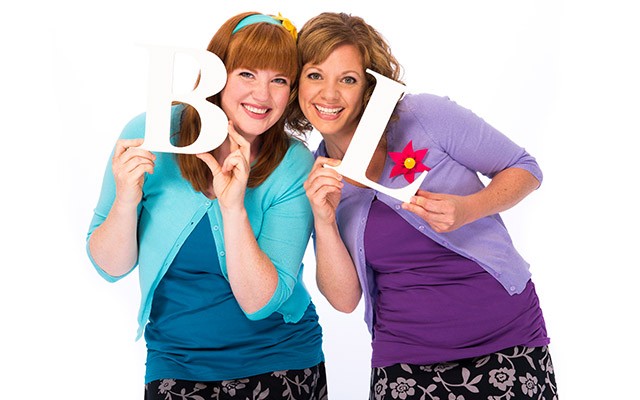 Bobs & LoLo
Dirty Feet
Category:
Children's Album of the Year
Hometown: Vancouver, British Columbia
Bobs & LoLo – the dynamic, dancing duo regularly featured on Treehouse TV – are dedicated to connecting kids to the natural world with music, movement and make-believe!
Dirty Feet follows 2014's holiday album, Wave Your Antlers, JUNO Award nominated for Children's Album Of The Year, a third nomination in this category. What began as a small collaboration in 2003 between childhood friends, Robyn Hardy (Bobs) and Lorraine Pond (LoLo), has led to numerous awards including recognition from the Parents' Choice Foundation, the Western Canadian Music Alliance and the Society of Composers, Authors and Music Publishers of Canada – in addition to the JUNO Awards (2015, 2012 and 2010 nominees). The dynamic duo are regularly spotted on Canada's national preschool network, Treehouse TV, in their upbeat, musical preschool series – Sing, Dance and Play with Bobs & LoLo. Growing up together on Vancouver Island, Robyn and Lorraine have always shared a love of music, the outdoors and a passion for working with children.
Dirty Feet was released on July 31 2015.