Cara tops this year's nominations, with six, including Artist of the Year
Tickets to the 49
th
annual JUNO Awards, taking place in Saskatoon, SK on March 15, are available online at
www.ticketmaster.ca
TORONTO – The Canadian Academy of Recording Arts and Sciences (CARAS) and CBC today announced Canadian singer-songwriter and two-time JUNO Award winner Alessia Cara will host and perform on this year's JUNO Awards Broadcast. The 2020 JUNO Awards will be held in Saskatoon, SK, on Sunday, March 15, at the SaskTel Centre. Canada's biggest night in music will be broadcast live across the country on CBC, CBC Gem, CBC Radio One, CBC Music, and the CBC Listen app. The awards will also be available for audiences outside of Canada to stream at cbcmusic.ca/junos at 8 p.m. ET (6 p.m. CT).
"To be asked to host the 49th annual JUNO Awards Broadcast is such an incredible honour," said Cara. "I am ecstatic to be a part of the largest celebration of Canadian music and can't wait to see what the country's top talent has in store."
"It has been a pleasure watching Alessia flourish from when she first won Breakthrough Artist of the Year at The 2016 JUNO Awards," said Allan Reid, President & CEO, CARAS/The JUNO Awards & MusiCounts. "Her music and artistry has quickly grown to be internationally recognized, and I know she will be a fantastic host."
First coming onto the music scene in 2015 with her global anthem "Here", the song quickly grabbed the world's attention to become one of the most viral songs of the year, selling over three million copies. She soon followed it with an EP, Four Pink Walls, and a full-length album Know-It-All that went on to become certified platinum. The next year she lent her voice to Disney's Moana, singing the official song "How Far I'll Go," and came out with the #1 hit "Stay" with Zedd, which became the song of the summer. With these hits and more, Cara became the most-streamed new female artist of 2017.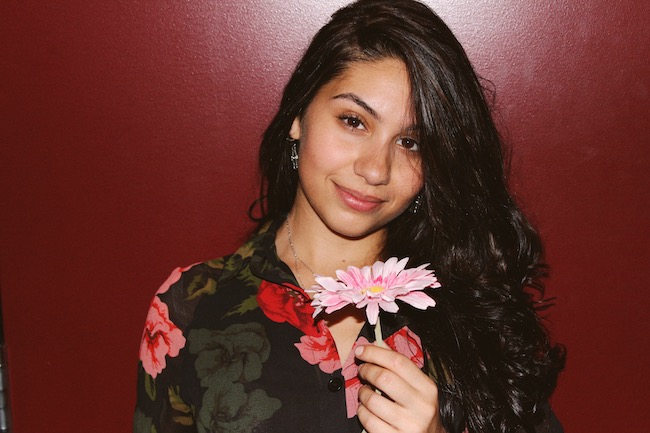 In 2018, Cara became the first Canadian-born artist to win Best New Artist at the Grammys. She continued on to win an MTV EMA for Best World Stage Performance with the release of her highly anticipated sophomore album The Pains of Growing. Since then, Cara has been touring the globe with fellow Canadian artist, Shawn Mendes, and released her EP This Summer in September 2019.
The 49th annual JUNO Awards and JUNO Week 2020 will be hosted in Saskatoon, SK from March 9 through March 15, 2020, culminating in The JUNO Awards Broadcast on Sunday, March 15, at the SaskTel Centre, available live on CBC, the free CBC Gem streaming service in Canada and globally at cbcmusic.ca/junos. It will also air as a live radio special on CBC Radio One, CBC Music and the CBC Listen app.
*Award Sponsors for The 2020 JUNO Awards include: JUNO Fan Choice Presented by TD, Album of the Year Presented by Music Canada, Songwriter of the Year Presented by SOCAN and Pop Album of the Year Presented by Live Nation Canada.
Photos of Alessia Cara are available here.
Exclusive Broadcast and Content Partner:

CARAS acknowledges the financial support of FACTOR, the Government of Canada and of Canada's Private Radio Broadcasters.
Lead Partner: TD Bank Group
Funding Partners: The Government of Saskatchewan, the City of Saskatoon, Tourism Saskatoon
Links:
Official JUNO Awards website: www.junoawards.ca / Digital Tool Kit
CBC Music: www.cbcmusic.ca/junos
Alessia Cara
Twitter: @AlessiaCara / Instagram: @AlessiasMusic / Facebook: @AlessiaCara
JUNO Awards
Twitter: @TheJUNOAwards / Instagram: @TheJUNOAwards / Facebook: @TheJUNOAwards / Hashtag: #JUNOS
About CARAS
The Canadian Academy of Recording Arts and Sciences/L'académie canadienne des arts et des sciences de l'enregistrement (CARAS) is a not-for-profit organization created to preserve and enhance the Canadian music industry and to contribute toward higher artistic and industry standards. CARAS' mandate is comprised of four key pillars: Educate through our music education charity MusiCounts programs and initiatives, Develop emerging artists through mentorship and development programs, Celebrate Canadian artists with year-round JUNO Awards showcasing, and Honour music icons through the Canadian Music Hall of Fame. For more information on the 49th Annual JUNO Awards or The Canadian Academy of Recording Arts and Sciences (CARAS) please visit www.junoawards.ca.
About CBC/Radio-Canada
CBC/Radio-Canada is Canada's national public broadcaster. Through our mandate to inform, enlighten and entertain, we play a central role in strengthening Canadian culture. As Canada's trusted news source, we offer a uniquely Canadian perspective on news, current affairs and world affairs. Our distinctively homegrown entertainment programming draws audiences from across the country. Deeply rooted in communities, CBC/Radio-Canada offers diverse content in English, French and eight Indigenous languages. We also deliver content in Spanish, Arabic and Chinese, as well as both official languages, through Radio Canada International (RCI). We are leading the transformation to meet the needs of Canadians in a digital world.
About CBC Music
CBC Music connects Canadians with the very best in music. Available through the CBC Listen app, online, on radio and in television specials throughout the year, CBC Music privileges Canadian artists and songs. Offering 200 free music streams, CBC Music draws from all genres and classifications with knowledgeable hosts and programmers. Home to the JUNO Awards and your favourite music from across the country, discover the next great act with CBC Music. For more, visit www.cbcmusic.ca.
For interview requests, image requests or additional information, please contact:
Sheri Clish, rock-it promotions, [email protected], 416.656.0707 ext. 102
Tonisha Bath, rock-it promotions, [email protected], 416.656.0707 ext. 107
For more information about The 2020 JUNO Awards Broadcast on CBC, contact:
Teaghan Hawke, CBC, [email protected], 416.205.6863