Now streaming on the JUNO Awards channels, episode six chronicles Desi-born, Brampton-based rapper, Fateh as he opens up about the highs and lows of becoming his most authentic self
TORONTO – The Canadian Academy of Recording Arts and Sciences (CARAS) announced today the release of the sixth episode of The JUNO Awards's docuseries, Rising. The latest installment, now streaming on the JUNO Awards Facebook and YouTube channels, highlights Brampton-based, pioneering Desi rapper, Fateh. The digital content series, presented by TD, has garnered over 1 million streams across all platforms. Each episode examines the creative process and story behind various up-and-coming Canadian artists. TD strongly believes in the power of music to unite us and to create a sense of community, which is why it has been a supporter of Canadian music and artists since 2003.
"Growing up, music was my diary, where I penned my most intimate thoughts within a song. Sharing it with the world was the rawest expression of my journey," says Fateh. "It also gave me a connection to community in a way I couldn't have ever imagined. An entire generation of young Sikh and South Asians that found a common bond and experience within a verse, song or album. The Rising project by the JUNOS brings my story to life and I'm excited to share my story with the world."
Fateh, Photo by Harman Dulay
The project launched in November 2018, with its debut video starring electro-pop duo Once A Tree, its second installment with one of Canada's best-kept secrets in rap, Night Lovell, its third episode with two-time JUNO Award nominee Ali Gatie, fourth instalment with Somali-Canadian singer-songwriter Amaal and most recent release highliging singer/songwriter and actress, CARYS. Rising is made possible with the support of Ontario Creates.
Rising Episode Six: Fateh Presented by TD
In this sixth episode, Fateh Singh shares his journey from being a hip-hop fan as a child to emulating some of his favourite artists in the early days of his career to finally becoming an original standalone international force in the genre. Born in Bangkok, Thailand to Sikh parents from Jalandhar, Fateh moved to California at the age of six with his family where his love for hip-hop began. When his family later relocated to Toronto, Ontario he began creating his own music. Fateh's latest album, Goes Without Saying, was released in October 2020. The latest episode can be viewed here.
Rising is made possible with the support of Ontario Creates: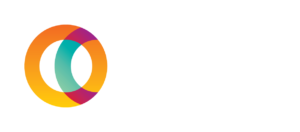 Links
Official JUNO Awards website: www.junoawards.ca
Watch the Rising series: www.youtube.com/thejunoawards
JUNO Awards
Twitter: @TheJUNOAwards / Instagram: @TheJUNOAwards / Facebook: @TheJUNOAwards/ Hashtag: #Rising, #JUNOS
Fateh
Twitter: @FatehDOE / Instagram: @fatehdoe / Facebook: Fateh Doe
TD Bank Group
Twitter: @TD_Canada / Instagram: @TD_Canada / Facebook: @TDCanada
Ontario Creates
Twitter: @OntarioCreates / Instagram: @ontariocreates / Facebook: @OMDCOnline
Exclusive Broadcast and Content Partner:

CARAS acknowledges the financial support of FACTOR, the Government of Canada, and Canada's Private Radio Broadcasters.
Lead Sponsors: TD Bank Group and SiriusXM Canada
Funding Partners: The Province of Ontario,the City of Toronto, and Radio Starmaker Fund
About CARAS
The Canadian Academy of Recording Arts and Sciences (CARAS) is a not-for-profit organization created to preserve and enhance the Canadian music industry and promote higher artistic and industry standards. This year marks the 50th anniversary of the JUNO Awards, a national celebration of Canadian music. In honour of this significant milestone, CARAS will launch exciting initiatives in the host city of Toronto, and nationally across our country. Each initiative will drive forward CARAS' four key pillars: Educate through MusiCounts' charitable programs and community resources, Develop emerging artists through mentorship and development programs, Celebrate Canadian artists with year-round JUNO Awards showcasing, and Honour music industry icons through the Canadian Music Hall of Fame. In a time unlike any other, our sound connects and unites us. The JUNOS are proud to represent so many Canadian facets of music, performance and recording, distinctly, All Our Sound. For more information on the 50th Annual JUNO Awards or The Canadian Academy of Recording Arts and Sciences (CARAS) please visit www.junoawards.ca.
About TD Bank Group
The Toronto-Dominion Bank and its subsidiaries are collectively known as TD Bank Group ("TD" or the "Bank"). TD is the sixth largest bank in North America by branches and serves over 26 million customers in three key businesses operating in a number of locations in financial centres around the globe: Canadian Retail, including TD Canada Trust, TD Auto Finance Canada, TD Wealth (Canada), TD Direct Investing, and TD Insurance; U.S. Retail, including TD Bank, America's Most Convenient Bank®, TD Auto Finance U.S., TD Wealth (U.S.), and an investment in The Charles Schwab Corporation; and Wholesale Banking, including TD Securities. TD also ranks among the world's leading online financial services firms, with more than 14 million active online and mobile customers. TD had CDN$1.7 trillion in assets on July 31, 2020. The Toronto-Dominion Bank trades under the symbol "TD" on the Toronto and New York Stock Exchanges.
For more information on Rising or for interview requests, please contact:
Sheri Clish, rock-it promotions, [email protected]