Now streaming on the JUNO Awards channels, episode five chronicles CARYS' journey of self-affirmation
TORONTO – The Canadian Academy of Recording Arts and Sciences (CARAS) announced today the release of the fifth episode of The JUNO Awards's docuseries, Rising. The latest installment, now streaming on the JUNO Awards Facebook and YouTube channels, highlights Toronto-based singer/songwriter and actress, CARYS. The digital content series, presented by TD, has garnered over one million streams across all platforms. Each episode examines the creative process and story behind various up-and-coming Canadian artists. TD strongly believes in the power of music to unite us and to create a sense of community, which is why it has been a supporter of Canadian music and artists since 2003.
"When I started writing songs in my bedroom at the age of 12, I never would have imagined that it would lead me here!," said CARYS. "This documentary was so much fun to film. It was so empowering for me to be able to tell my own story and have the JUNOS team to bring it to life in such a visual and personal way."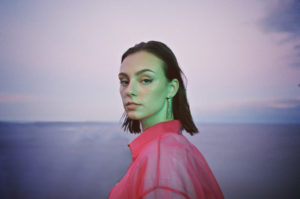 Photo by Ryan Faist
The project launched in November 2018, with its debut video starring electro-pop duo Once A Tree, its second installment with one of Canada's best-kept secrets in rap, Night Lovell, its third episode with two-time JUNO Award nominee Ali Gatie, and most recent release highlighting Somali-Canadian singer-songwriter Amaal. Rising is made possible with the support of Ontario Creates.
Rising Episode Five: CARYS Presented by TD
In the fifth episode, Aviva Mongillo aka CARYS, 22, shares her story of perseverance, self-discovery, and acceptance. Born in Markham, Ontario CARYS displayed a passion for performing from a young age. Her big break came in 2016 when she landed one of the lead roles in Family Channel's popular TV series, Backstage, while simultaneously beginning her solo music career with the release of her debut single, "Hype." In 2019 her song "Princesses Don't Cry" became a global viral TikTok sensation, racking up an astonishing 71 million-plus spins. Her recent album, To Anyone Like Me was released in October 2020. The latest episode can be viewed here.
Rising is made possible with the support of Ontario Creates: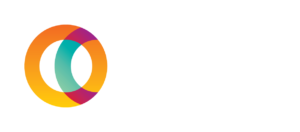 Links
Official JUNO Awards website: www.junoawards.ca
Watch the Rising series: www.youtube.com/thejunoawards
JUNO Awards
Twitter: @TheJUNOAwards / Instagram: @TheJUNOAwards / Facebook: @TheJUNOAwards/ Hashtag: #Rising, #JUNOS
CARYS
Instagram: @carysofficial / Facebook: @carysofficial / TikTok: @carysofficial
TD Bank Group
Twitter: @TD_Canada / Instagram: @TD_Canada / Facebook: @TDCanada
Ontario Creates
Twitter: @OntarioCreates / Instagram: @ontariocreates / Facebook: @OMDCOnline
Exclusive Broadcast and Content Partner:

CARAS acknowledges the financial support of FACTOR, the Government of Canada, and Canada's Private Radio Broadcasters.
Lead Partner: TD Bank Group and SiriusXM Canada
Funding Partners: The Province of Ontario, the City of Toronto and Radio Starmaker Fund.

About CARAS
The Canadian Academy of Recording Arts and Sciences/L'académie canadienne des arts et des sciences de l'enregistrement (CARAS) is a not-for-profit organization created to preserve and enhance the Canadian music industry and to contribute toward higher artistic and industry standards. 2021 marks the 50th anniversary of the JUNO Awards, a national celebration of Canadian music. JUNO Week will take place in Toronto, ON. In honour of 50 years of music, CARAS will be launching exciting initiatives in the host city, and nationally across our country. These initiatives will align with CARAS' mandate that is comprised of four key pillars: Educate through our music education charity MusiCounts programs and initiatives, Develop emerging artists through mentorship and development programs, Celebrate Canadian artists with year-round JUNO Awards showcasing, and Honour music industry icons through the Canadian Music Hall of Fame. For more information on the 50th Annual JUNO Awards or The Canadian Academy of Recording Arts and Sciences (CARAS) please visit www.junoawards.ca.

About TD Bank Group
The Toronto-Dominion Bank and its subsidiaries are collectively known as TD Bank Group ("TD" or the "Bank"). TD is the sixth largest bank in North America by branches and serves over 26 million customers in three key businesses operating in a number of locations in financial centres around the globe: Canadian Retail, including TD Canada Trust, TD Auto Finance Canada, TD Wealth (Canada), TD Direct Investing, and TD Insurance; U.S. Retail, including TD Bank, America's Most Convenient Bank®, TD Auto Finance U.S., TD Wealth (U.S.), and an investment in The Charles Schwab Corporation; and Wholesale Banking, including TD Securities. TD also ranks among the world's leading online financial services firms, with more than 14 million active online and mobile customers. TD had CDN$1.7 trillion in assets on July 31, 2020. The Toronto-Dominion Bank trades under the symbol "TD" on the Toronto and New York Stock Exchanges.
For more information on Rising or for interview requests, please contact:
Sheri Clish, rock-it promotions, [email protected]