More updates to the 2022-2023 CARAS Board of Directors to be announced in September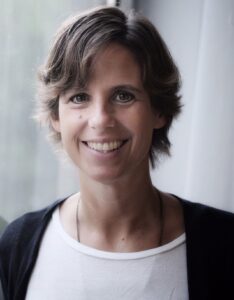 TORONTO, ON – The Canadian Academy of Recording Arts and Sciences (CARAS) is proud to announce the appointment of Julie Adam as Chair Elect on its Board of Directors, effective immediately. Julie Adam, who holds the role of President, News & Entertainment at Rogers Sports & Media, has served as a board member for The JUNO Awards and MusiCounts for the past five years. Her contributions to the board include helping the organization navigate the pandemic and plan for the 50th JUNO Awards anniversary show last year in Toronto. She has also been an adjudicator for MusiCounts' scholarship and grant programs, where she assisted with the selection of program recipients.
"My love and respect for music and the artists, along with the creators and industry behind it, is immense. My passion for music is the entire reason I pursued a career in media, and it is an incredible privilege and honour to be part of The JUNO Awards and MusiCounts", said Julie Adam, President, News & Entertainment, Rogers Sports & Media. "Throughout my time on the Board, it's been inspiring to partner with industry leaders year-after-year to help ensure Canada's music scene continues to flourish, and I'm excited to continue to work alongside this group as we evolve and modernize the ways in which we support Canadian musicians."
At Rogers Sports & Media, Adam is responsible for driving strategy and overseeing the management and development of the company's local and national News & Entertainment brands including Citytv, CityNews, KiSS, 98.1 CHFI and Pacific Content. She is an award-winning media executive and author, who has been recognized as Canada's first female Vice President of Radio Programming. She is also a past recipient of the Rosalie Award from Radio Trailblazers and the Diversity Champion Award from Women in Communications and Technology.
"For the past five years, Julie has been an incredible champion of both The JUNO Awards and MusiCounts," said Allan Reid, President & CEO, CARAS/The JUNO Awards. "Her vision for both organizations is innovative and backed by her extensive knowledge of Canada's media landscape. I can't wait to be a part of all that she accomplishes in her new role."
The organization will officially appoint Julie Adam as Chair in September at the Annual General Meeting, which is also when new Board members for 2022-2023 will be announced.
CARAS and the Board would like to thank Mark Cohon, for his dedication, service and guidance as Board Chair during his tremendously successful seven-year term.
JUNO Awards
Twitter: @TheJUNOAwards / Instagram: @TheJUNOAwards / Facebook: @TheJUNOAwards / TikTok: @TheJUNOAwards / Hashtag: #JUNOS
About CARAS
The Canadian Academy of Recording Arts and Sciences (CARAS) is a not-for-profit organization created to preserve and enhance the Canadian music industry and promote higher artistic and industry standards. CARAS' mandate is comprised of four key pillars: Educate through our music education charity, MusiCounts, programs and initiatives, Develop emerging artists through mentorship and development programs, Celebrate Canadian artists with year-round JUNO Awards showcasing, and Honour music industry icons through the Canadian Music Hall of Fame. In 2021 The JUNO Awards celebrated its 50th Anniversary, with a national celebration of Canadian music. The 2023 JUNO will take place in Edmonton at Rogers Place in March. For more information on the JUNO Awards or The Canadian Academy of Recording Arts and Sciences (CARAS) please visit www.junoawards.ca.
For more information or interview requests please contact:
Rebecca Krauss, rock-it promotions, [email protected], 416-587-2590