Zach Farache aka Verzache is a Canadian artist and producer. Over the course of just three years, he transformed from an unknown SoundCloud producer to a viral singer-songwriter with nearly 3 billion streams…despite being a faceless artist for the majority of his career.
Verzache's journey began on SoundCloud, where he spent hours listening to beats and admiring the work of other producers. Captivated by their creativity and talent he began to develop his own style and started releasing music online.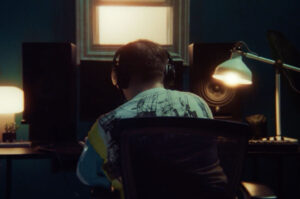 Despite his desire to succeed in the industry, Verzache struggled to embrace the visual aspect of being an artist, particularly when it came to performing. He noticed that many artists received recognition and praise based on their looks rather than their talent which triggered feelings of frustration and insecurity. "I definitely thought that people would treat me differently or not have the same connection to my music if they found out what it looked like," he shared.
Initially, Verzache used his anonymity as motivation to focus on perfecting his sound. However, he eventually realized that stepping out of his comfort zone was essential for his growth as an artist. "I had no idea what people saw," he confessed. "I just assumed the worst. Playing shows and stuff was not something I wanted to do ever because I didn't want to be in front of people."
To his surprise, performing helped him break free from the confines of his self-doubt which became a catalyst for even greater music. He discovered newfound confidence and an ability to connect with his audience on a deeper level. "What ended up, I think, helping me the most is playing shows," Verzache explained. "It got me out of that box of just feelings and self-hatred and really what drove me to make music."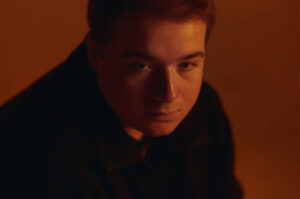 Instead of using his hardships and limitations as inspiration for his songwriting, he started finding inspiration elsewhere, relearning how to make music from new experiences. "The more you get used to standing outside of your comfort zone, even though it's cliche, it's literally how you evolve and realize that the things in your head are just controlling you and you can do really anything," he shared.
In the latest installment of RISING Presented by TD and Funded by Ontario Creates, the viral "Needs" singer shares his journey of personal and artistic growth, conquering self-doubt, and the success he found waiting just beyond his comfort zone. Watch the full episode below or on YouTube.