The 52nd JUNO Awards celebrated Canada's Biggest Night in Music Monday on March 13, live from Rogers Place in Edmonton. Hosted for the second time by global superstar Simu Liu, the broadcast featured nine electric performances from the nation's biggest movers in music along with appearances from some of Canada's most recognizable personalities.
Opening the show was Calgary native and five-time JUNO nominee Tate McRae making Albertans proud with a red-hot performance of her smash hit "she's all i wanna be." Host, Simu Liu then took the stage for a few performances of his own, singing a rendition of Nickelback's "Photograph" and a medley of Avril Lavigne's greatest hits.
Actor and comedian Andrew Phung and three-time JUNO Award nominee Lauren Spencer Smith kicked off the first award presentation of the evening by presenting the Contemporary R&B Recording of the Year Presented by CBC Music award to multi-platinum R&B powerhouse Jessie Reyez. Reyez later returned to the stage for an electric and soulful performance of "Mutual Friend," the first single off her latest album.
What came next was arguably the most shocking moment of the night when Lavigne was interrupted by a topless protester during her introduction of global phenomenon, singer, songwriter and producer AP Dhillon. The protestor was swiftly escorted off stage just in time for Dhillon's performance of his chart-topping hit "Summer High," making JUNOS history as the first artist to sing entirely in Punjabi on the JUNO Awards stage.
Canada's hottest rising stars also performed and took home some of JUNO Week's biggest awards. All first-time winners and musical collaborators, Breakthrough Group of the Year Presented by FACTOR, the Government of Canada, and Canada's Private Radio Broadcasters winners Banx & Ranx together with Dance Recording of the Year winner Rêve, and the newly announced Breakthrough Artist of the Year winner Preston Pablo had audiences out of their seats and dancing to the beat with a special mashup performance of their hit singles "Headphones," "CTRL + ALT + DEL" and "Flowers Need Rain."
Following his four major wins Saturday night at the 2023 JUNO Opening Night Awards Presented by Music Canada, The Weeknd became the second most-awarded JUNO winner in history after adding Album of the Year Presented by Music Canada to his collection. He has now amassed 22 wins in just a decade, breaking his tie with Bryan Adams, while Anne Murray holds the top spot as the JUNOS' most decorated artist with 25 awards.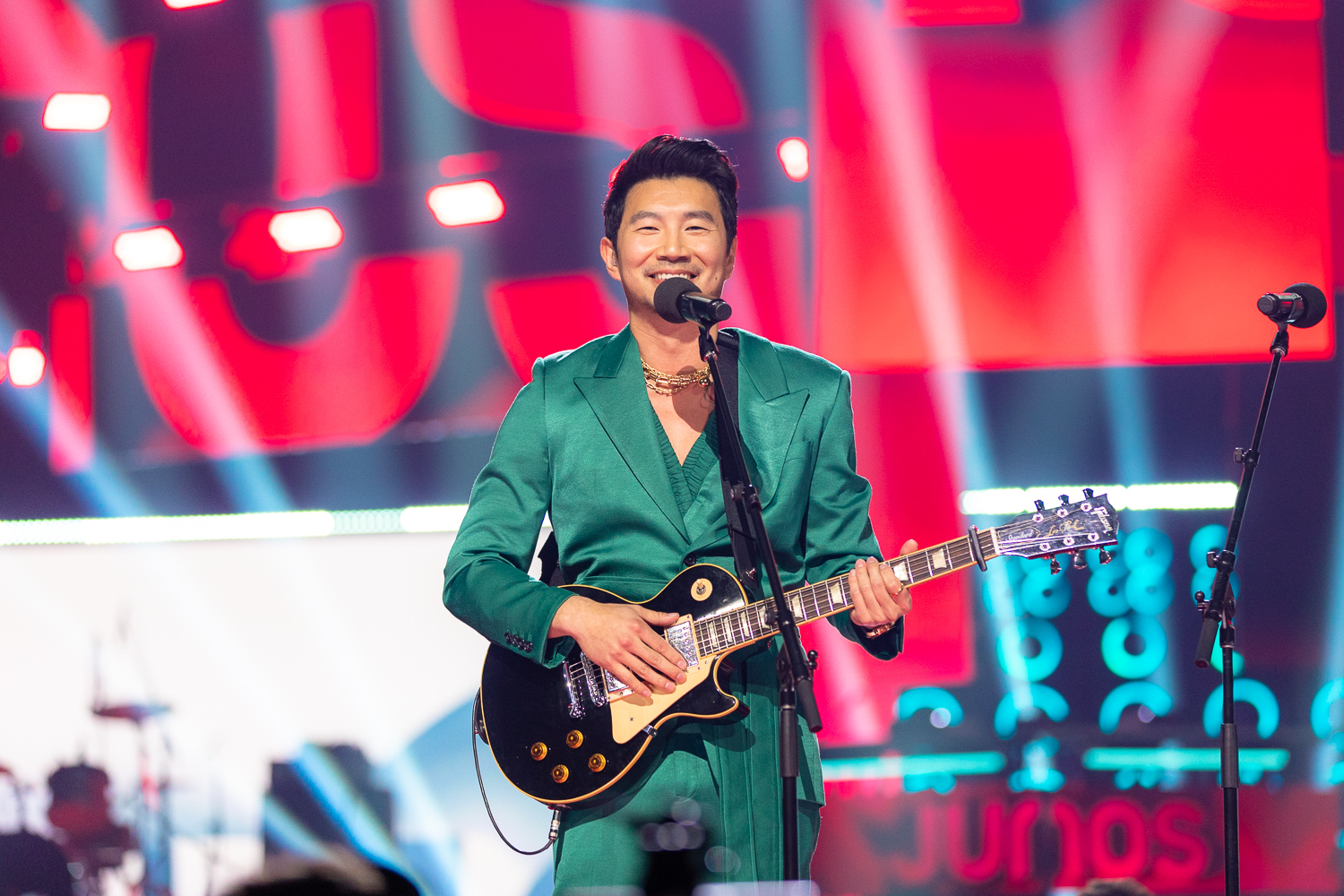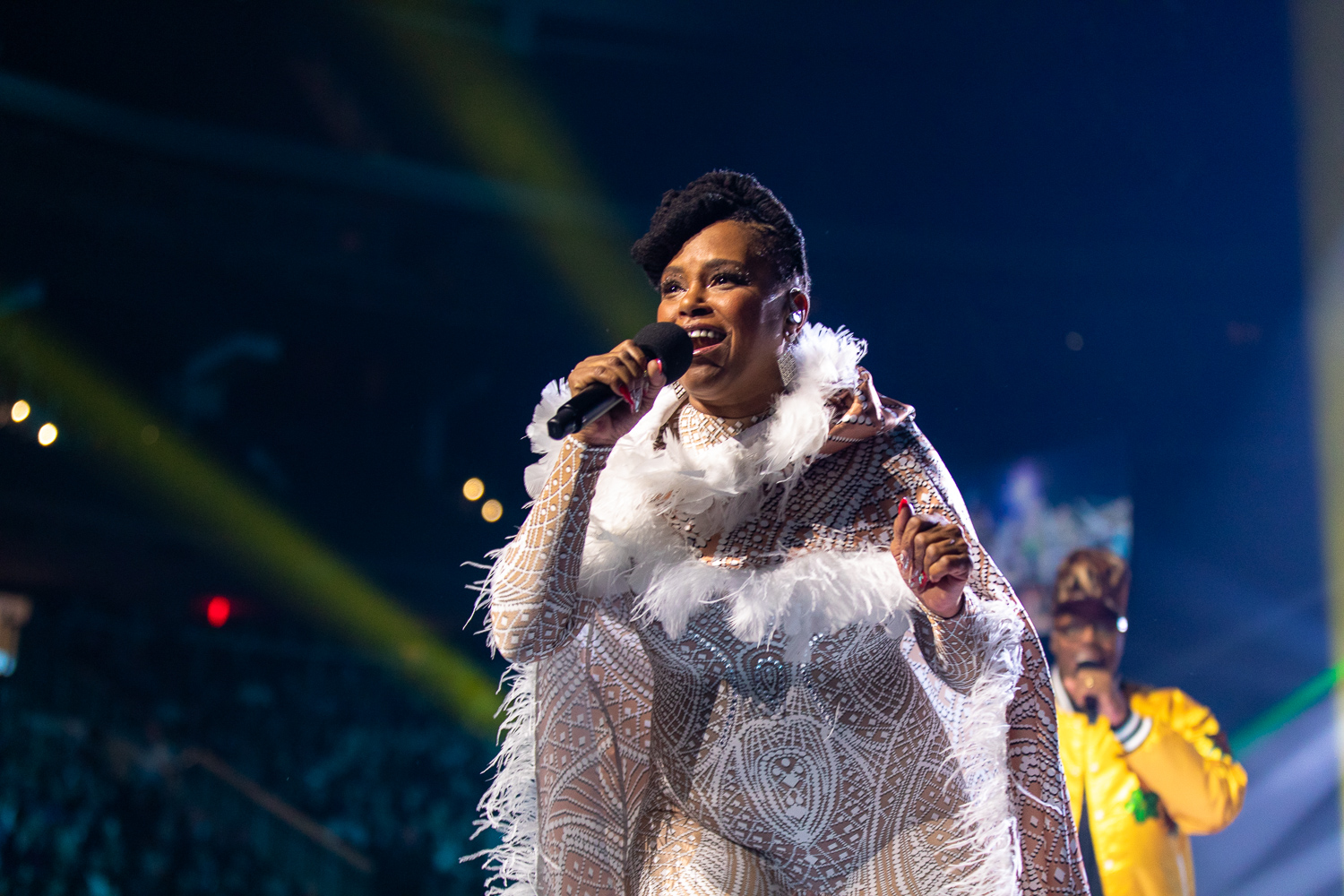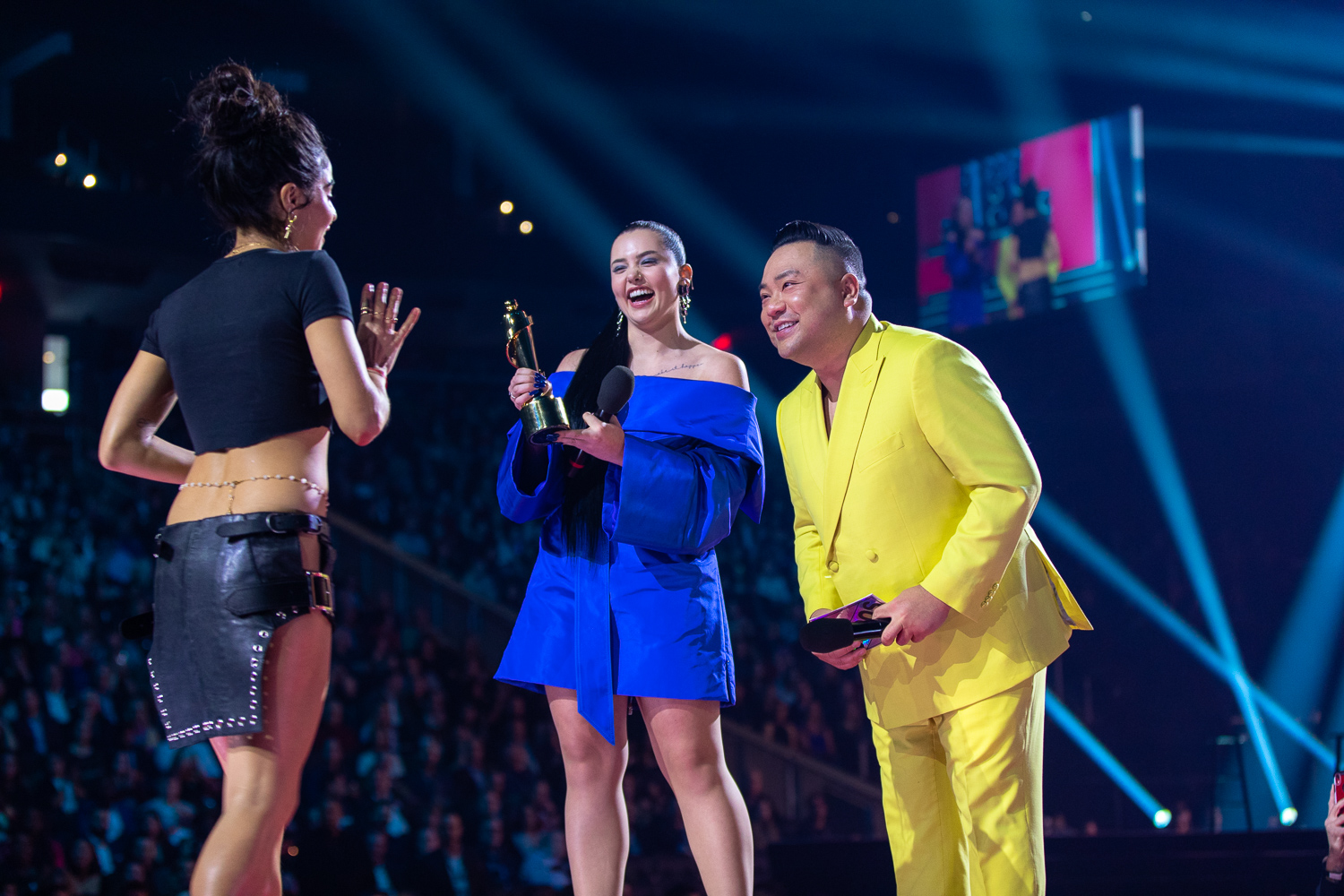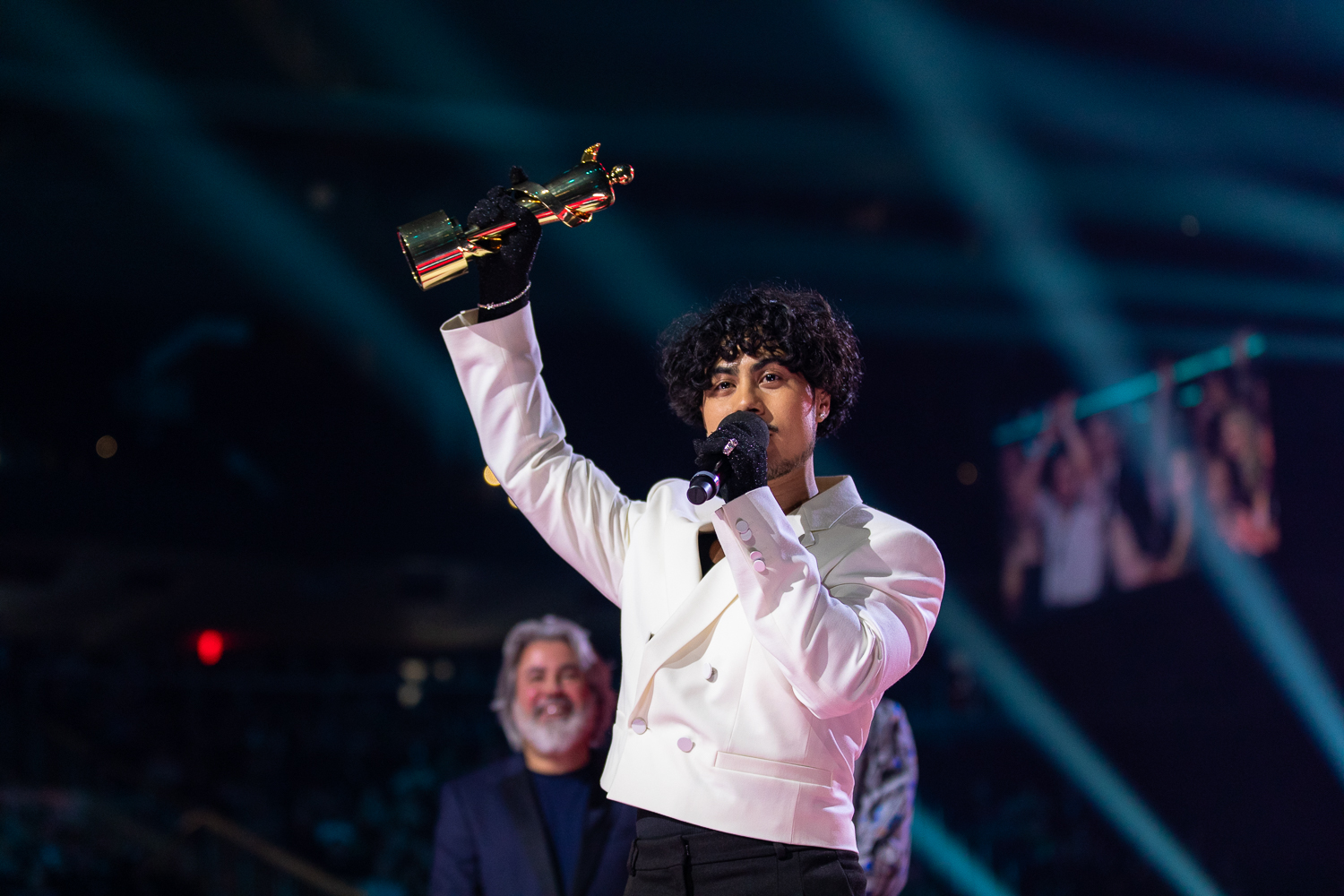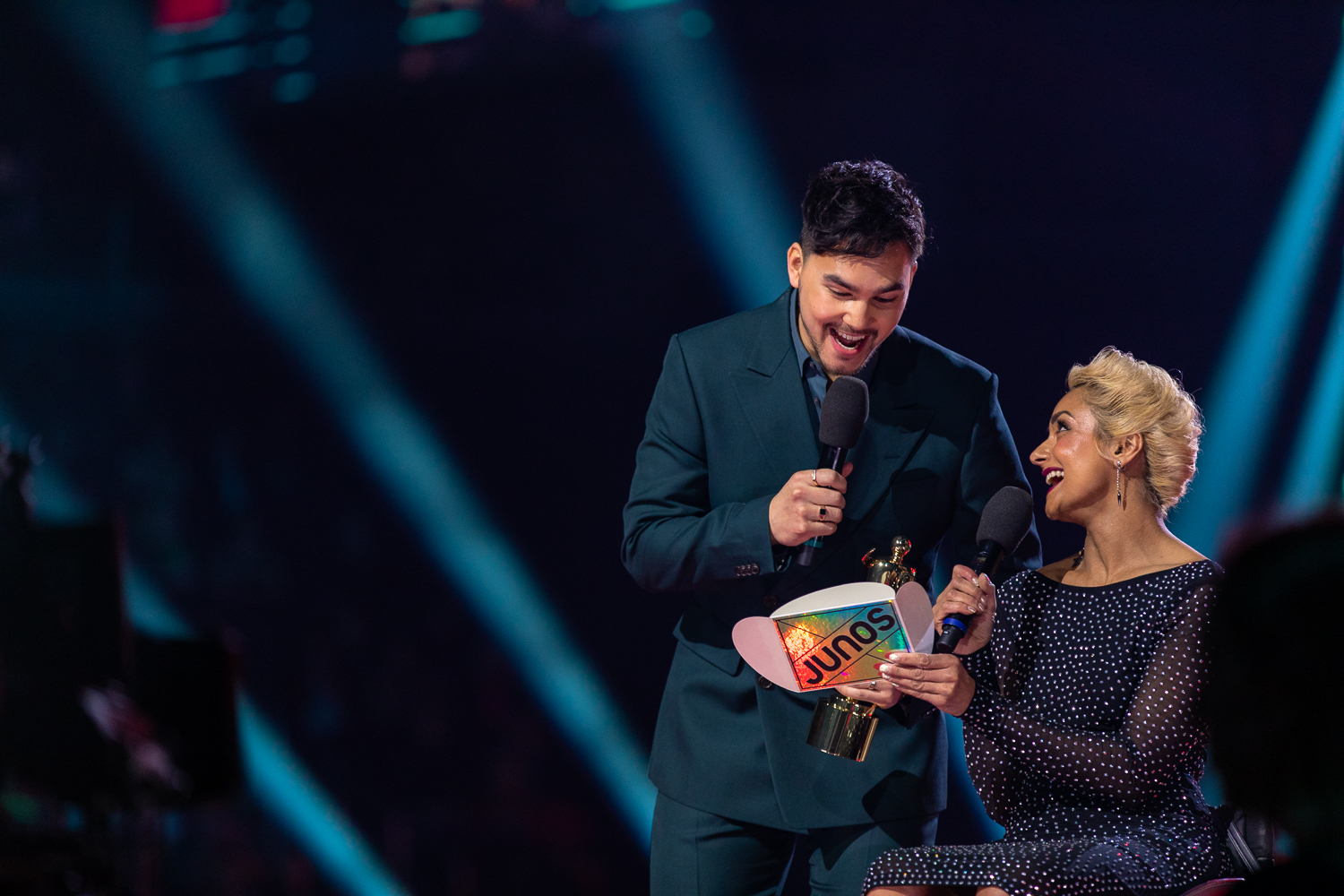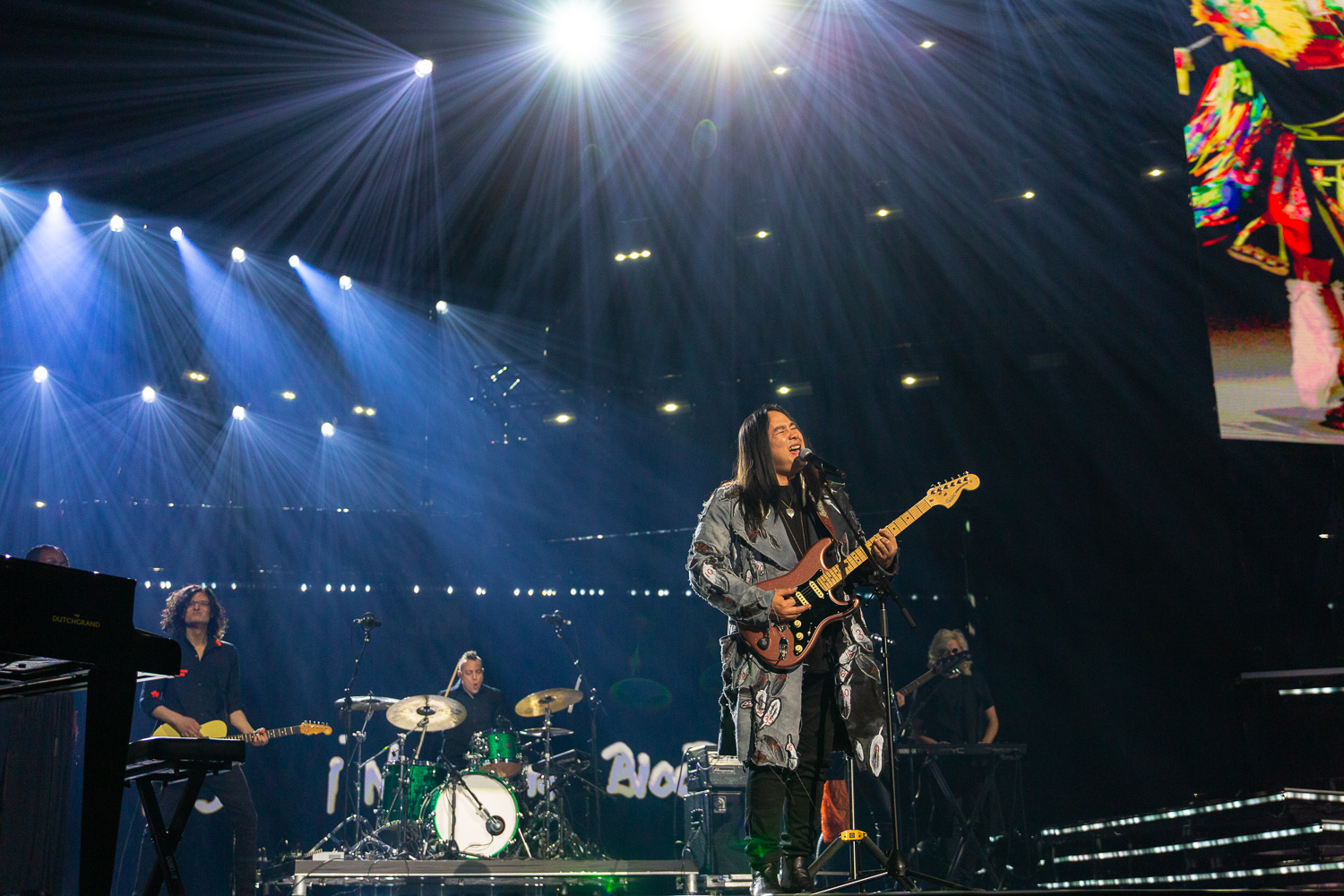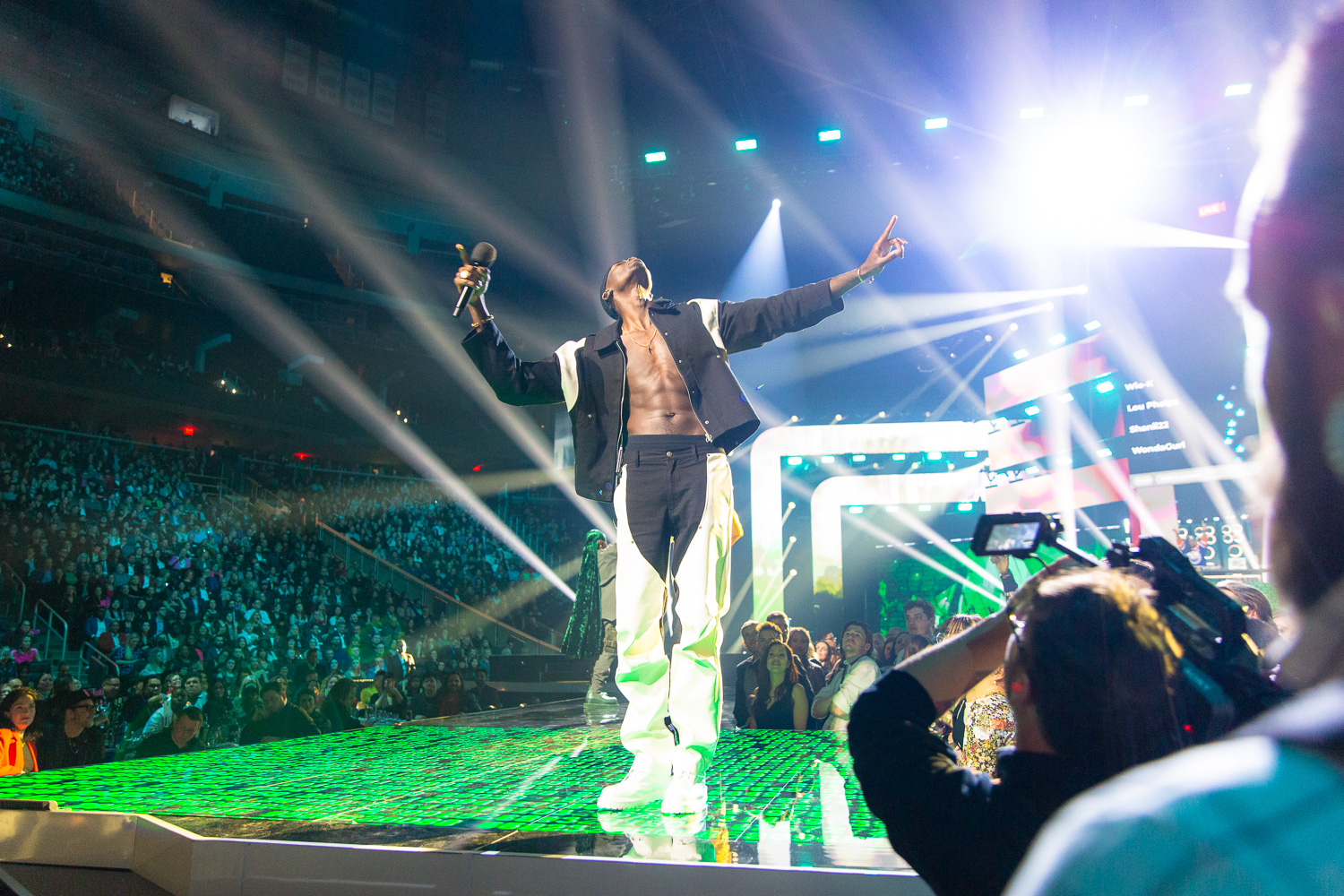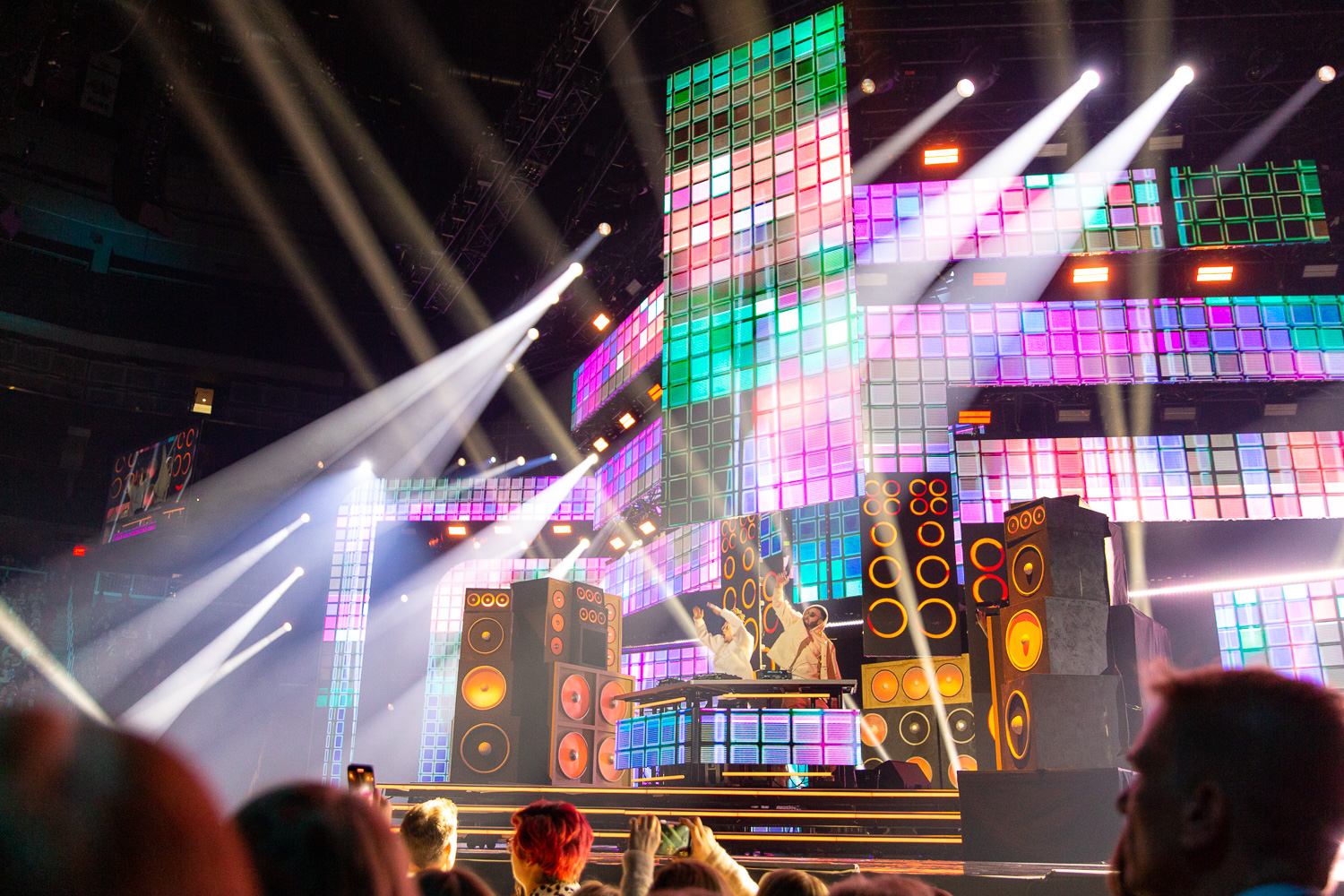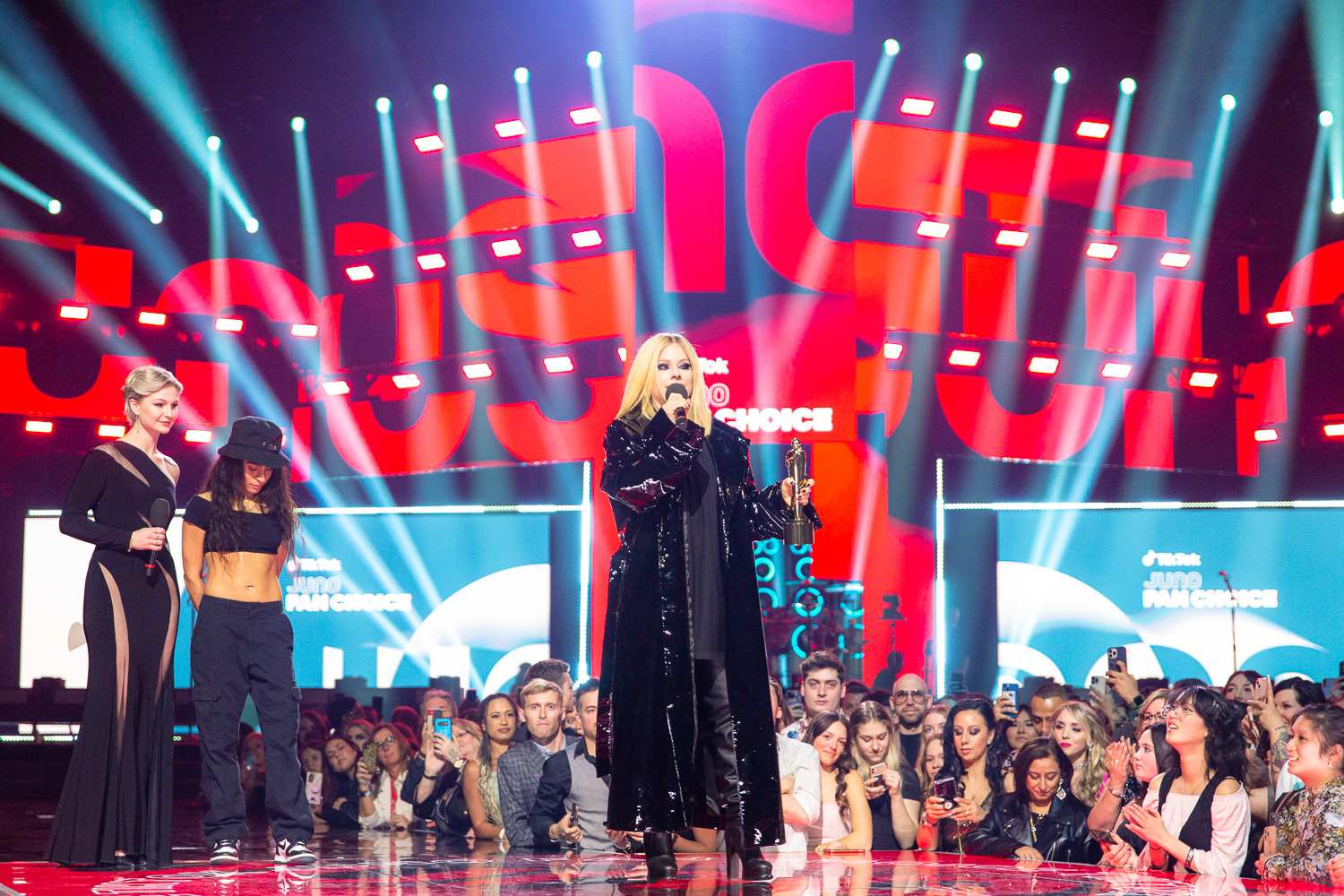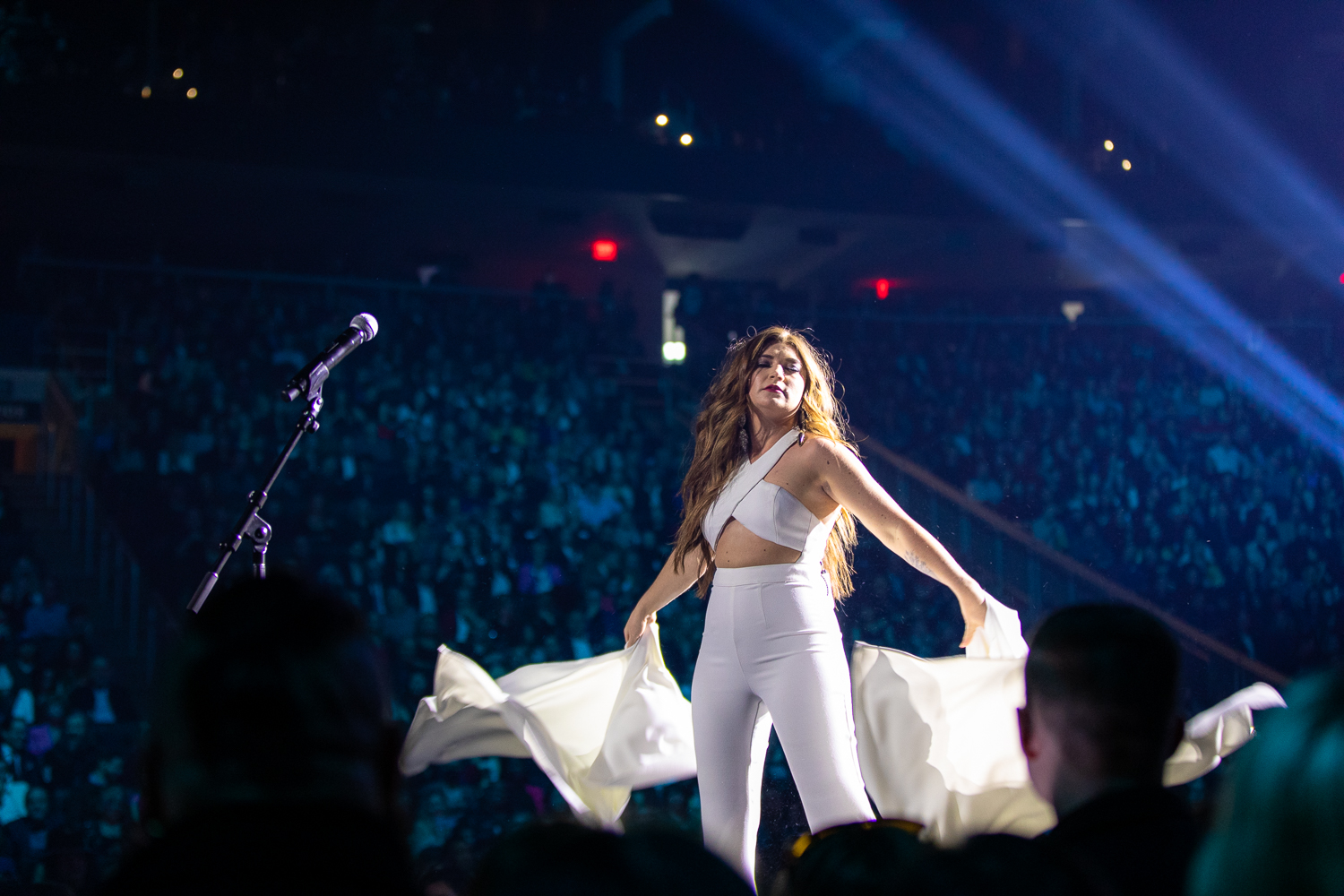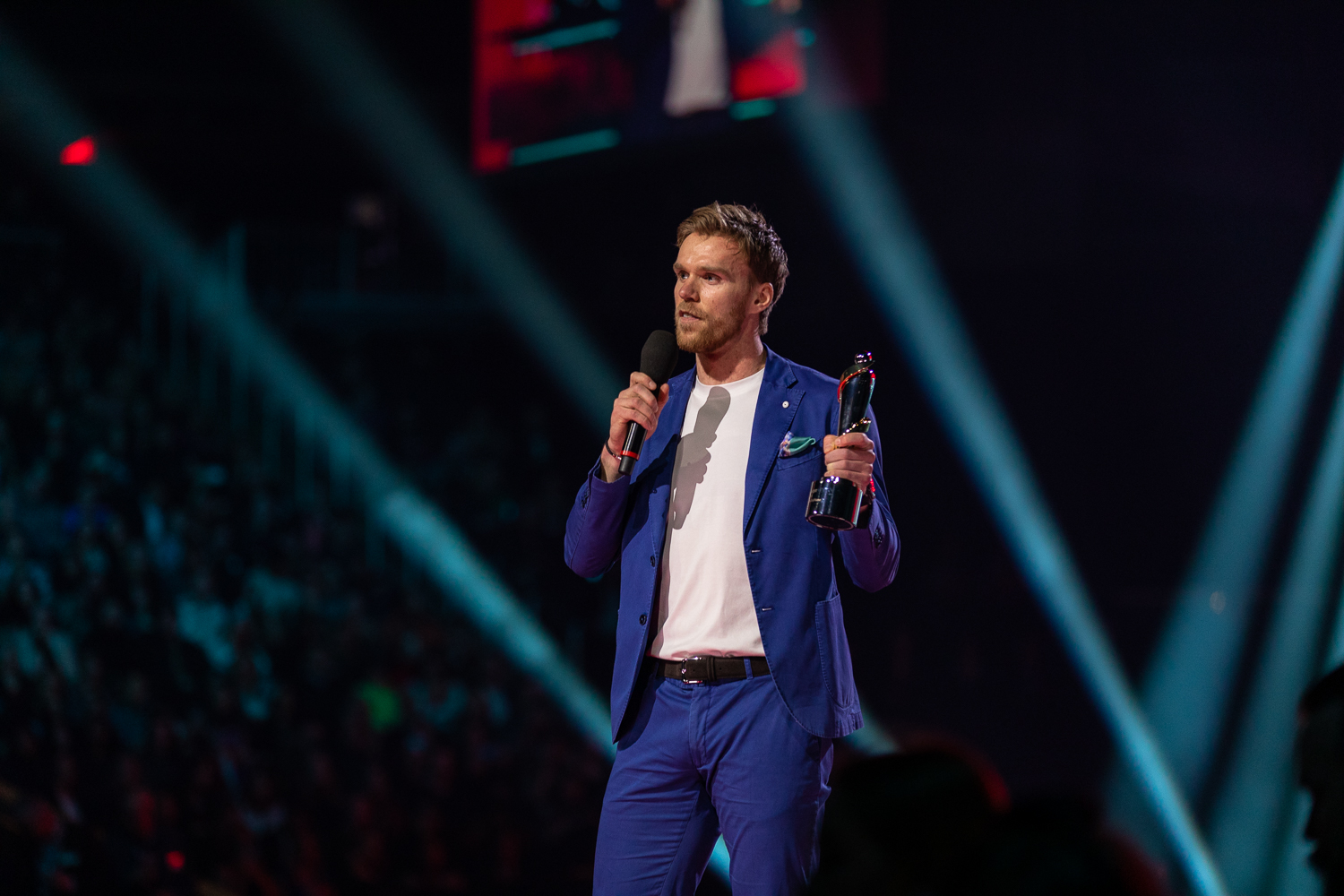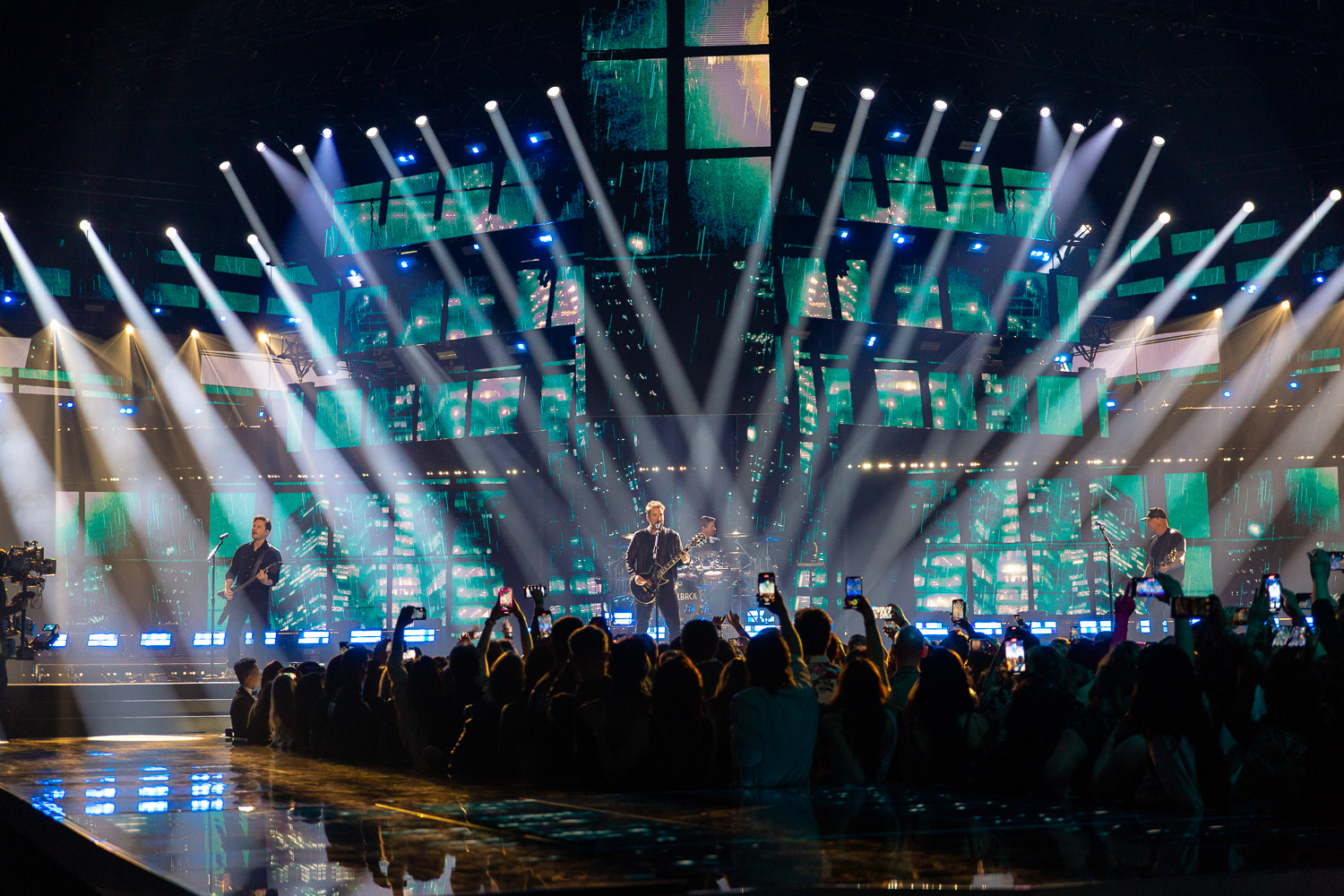 Simu Liu, Michie Mee, Simu Liu, Lauren Spencer Smith with Andrew Phung & Jessie Reyez, Preston Pablo, Tyler Shaw & Bean, Aysanabee, TOBi, Banx & Ranx, Avril Lavigne, Tenille Townes, Connor McDavid, Nickelback (Photo Credit: Ryan Bolton)
From industry veterans to organizations and music legends, Canada's flourishing hip hop community came together for a collaborative performance shining a spotlight on the 50th anniversary of the genre. The four-song medley was written and produced by award-winning artist and four-time JUNO Award Winner Kardinal Offishall, who hosted the segment alongside 2022 JUNO Award winner Haviah Mighty. Renowned recording artist Rich Kidd mixed the track, while veteran entertainer DJ Mel Boogie added her own unique spin to the music live on stage.
The festivities began with Kardinal Offishall and hip hop pioneer Michie Mee performing her hit "Jamaican Funk," before launching into Dream Warriors' timeless "My Definition of a Boombastic Jazz Style." Four-time JUNO Award winner Choclair followed with his fast-moving beat "Let's Ride", and the showcase ended with TOBi serenading audiences with his lyrical rap single "Flowers." The performance led into the presentation of Rap Album/EP of the Year Presented by SiriusXM Canada, which was awarded to TOBi.
The evening featured three more spectacular performances including the long awaited return of fan favourites, Alexisonfire, who shared their heartfelt ballad "Sans Soleil" after winning Rock Album of the Year Presented by Amii – Alberta Machine Intelligence Institute Saturday night. Aysanabee in collaboration with Traditional Indigenous Artist or Group of the Year nominees Northern Cree performed a moving and choral rendition of "We Were Here," while Country Album of the Year Presented by Edmonton's Best Hotels winner Tenille Townes took audiences on an emotional journey with two of her most powerful tracks, "Where are You" and "The Sound of Alone."
One of the most anticipated events of the night was Nickelback's induction into the Canadian Music Hall of Fame, Presented by TD Group. Ryan Reynolds made a special virtual appearance to induct the group and celebrate the band for their incredible contributions to Canadian music, which included a greeting from Michael Bublé who congratulated the band. Edmonton Oilers' Captain Connor McDavid was also part of the festivities and joined the stage to honour the band in-person.
The perfect conclusion to the evening, Nickelback performed a medley of their chart-topping and most iconic rock tracks including "Rockstar," "How You Remind Me," and "Animals." Fans can rewatch every performance and memorable moment from the 52nd Annual JUNO Awards broadcast, on CBC Gem, CBCMusic.ca/junos and The JUNO Awards social channels.
Featured photo: Jessie Reyez performs at The 2023 JUNO Awards at Rogers Place. Photo Credit: Ryan Bolton