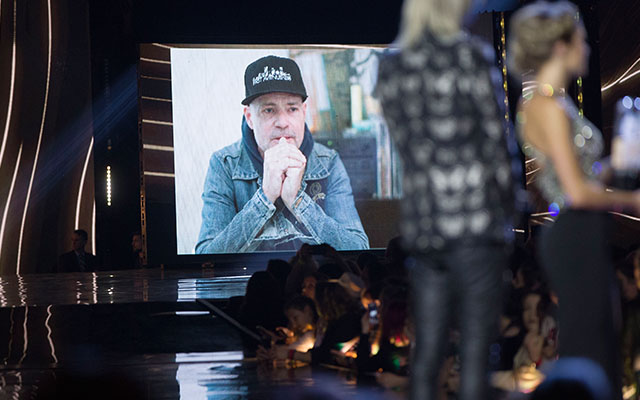 About The Canadian Academy of Recording Arts and Sciences
---
Related Information
CARAS Board of Directors
Regional Representatives
CARAS & MusiCounts Staff
Photo: July Talk performs at The 2017 JUNO Awards (top), Gord Downie receives the award for Songwriter of the Year Presented by SOCAN (left).
The Canadian Academy of Recording Arts and Sciences/L'académie canadienne des arts et des sciences de l'enregistrement (CARAS) was formed in 1975 as an umbrella not-for-profit organization to oversee The JUNO Awards – Canada's Music Awards, the Canadian Music Hall of Fame, and MusiCounts, Canada's music education program associated with CARAS.
CARAS is a not-for-profit organization created to preserve and enhance the Canadian music industry and to contribute toward higher artistic and industry standards. CARAS' mandate is the exploration and development of ongoing opportunities to showcase and promote Canadian artists and music through vehicles such as The JUNO Awards and other year-round initiatives.