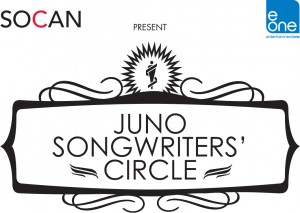 JUNO Songwriters' Circle hosted by Tom Cochrane
Presented by SOCAN and eOne
Date: Sunday, April 21, 2013
Time: 12:00pm-2:00pm (CST)
Location: Casino Regina Show Lounge
JUNO Songwriters' Circle featured some of today's most talented Canadian singer-songwriters sharing music and stories on stage. At centre stage was seven-time JUNO Award winner Tom Cochrane, who hosted the show and also performed in the unique, intimate setting. Cochrane was joined by a diverse lineup of 2013 JUNO Award nominees including: indie roots musician Bahamas; hip-hop star Classified alongside folksinger David Myles; iconic singer-songwriter and producer Colin James; country music's Crystal Shawanda; world music singer-songwriter Danny Michel and folk-rock singer-songwriter Kathleen Edwards.
CBCMusic.ca, the official media presenter of JUNO Songwriters' Circle, is pleased to broadcast the event in a two-part special on CBC Radio 2, Monday April 22 and Tuesday April 23 at 7:00 p.m. EST (7:30 p.m. in Newfoundland). CBC Radio One will broadcast highlights from the event on April 26 at 2:00 p.m. EST (2:30 p.m. in Newfoundland).
The JUNO Songwriters' Circle will also be available on CBCMusic.ca as an on demand stream, at www.cbcmusic.ca/concerts.
Tweet at @TheJUNOAwards and #JUNOSongwritersCircle!
Check out the full 2012 JUNO Songwriters' Circle today!  
Media Presenter: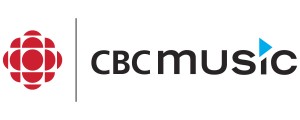 Media Partners:
Sustainability Partners: