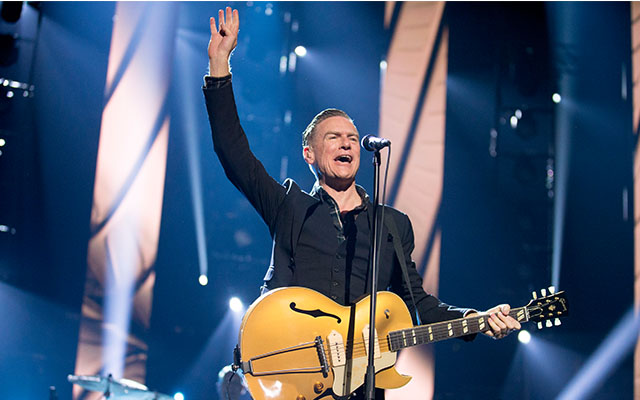 Photo: 2017 Canadian Music Hall of Fame Inductee Sarah McLachlan performs "World on Fire" (top), Bryan Adams  performs "You Belong to Me" (left).
Over the last ten years, we have worked hard to create an ethos of sustainability thinking and doing, not only in the CARAS home office in Toronto but also when we take the JUNO Awards on the road.
Constant consideration is given to lightening our footprint on the earth, collaborating with partners and suppliers to make more environmentally and socially responsible choices, and inspiring artists and others in the music industry to do what they can to reduce their impacts.
This year, we are reducing our carbon footprint by a total of 375 tonnes of greenhouse gas emissions, that's the equivalent of taking almost 4,000 cars off the road for one week! These reductions are being achieved taking the below steps:
Choosing Bullfrog Power's green fuel for the JUNO Express powered by VIA Rail Canada, a train that will transport fans and industry stakeholders from Toronto's Union Station and Le Gare Centrale in Montreal to the 2017 JUNO Awards in Ottawa.
Working with Strategin Solutions and Less Emissions Inc. to calculate emissions generated by travel to and from JUNO Week events as well as heating/cooling of event venues, and retiring the equivalent amount of VER+ Standard certified offsets, sourced from a Canadian landfill gas capture and destruction project.
Bullfrogpowering JUNO Week event venues, hotel rooms and the CARAS office with 504 MWh of clean renewable energy, the amount of energy it would take to power 2,200 Canadian households for one week!
Actions that we continue to take to minimize the resources we use and to reduce the amount of waste we generate include:
Selecting reusable or compostable service ware for all catering and craft areas.
Opting for use of digital signage, keeping 1250 sq ft of banner materials out of landfill.
Providing the JUNO Awards CTV Broadcast production crew and volunteers with reusable water bottles and refill stations, eliminating use of approximately 10,000 single use bottles.
Minimizing the need for built set/stage components for the JUNO Awards CTV Broadcast and Gala Dinner by focusing on use of energy conserving LED technology and video projection.
You Too Can Help Us Create Positive Impacts!
Every step you take to be more sustainable while attending the JUNOS can add up to create big impacts!
If just 1,000 people choose to walk or bike to a JUNO Week event, carry a reusable mug or water bottle with them, participate in their hotel's linen reuse program, and power down when leaving their hotel room, we will:
Divert approximately 1,120 pounds of waste from landfill
Eliminate 3 tonnes of greenhouse gas emissions
Avert the use of approximately 8,000 single use bottles
Save 45,000 litres of water
Conserve enough electricity to power the average Canadian household for 2 months
As you can see, that's a whole lot of environmental savings for just a few small actions! We encourage you to keep this in mind and do what you can throughout JUNO Week!
Meet Our Sustainability Partners
Strategin Solutions is a consultancy that is passionate about working with clients to create innovative sustainability management solutions which result in positive outcomes for people, the planet and the bottom line. Strategin Solutions offers cost effective and customizable services for organizations operating in the production-based industries to integrate sustainability into their operations. Working with Strategin Solutions will enable you to align corporate values with actions, identify efficiencies, improve performance, enhance reputation, and drive market position. www.strateginsolutions.com
Bullfrog Power, Canada's leading green energy provider, makes it easy for homes and businesses to switch to 100% renewable energy. By choosing Bullfrog Power's green energy, you can reduce your environmental impact, support the development of new green energy projects across Canada, and help create a cleaner, healthier world. www.bullfrogpower.com
Less Emissions Inc., ranked as the highest quality offset provider by the David Suzuki Foundation and the Pembina Institute, provides businesses and individuals interested in lessening their environmental footprint with two convenient options for purchasing offsets. Less' international-based offsets are derived from Gold Standard-certified projects, as endorsed by leading environmental groups, including WWF International. Less' Canadian-based offsets are sourced from projects that have achieved certification under the internationally recognized VER+ Standard. www.less.ca