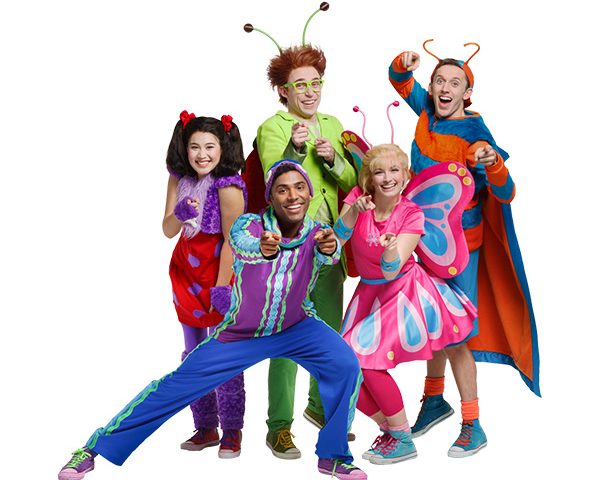 The Moblees
The Moblees (Songs from the Hit TV Show)
Category:
Children's Album of the Year
The Moblees is an inspiring, multi-platform preschool entertainment brand created to promote healthy, active living for kids ages 3-6 years old and their families, encouraging them to get up and get moving throughout their days. Whether in our award-winning TV show, original stage musicals, concerts or albums, The Moblees runs on a combination of infectious music, adventure-filled, interactive stories, compelling and relatable characters, and humour. A cast of five delightful characters – feisty Bailey Butterfly; her spontaneous younger brother, Carlin Caterpillar; brainy perfectionist Gisbert Grasshopper; tail-waggity optimist Dasha Dog; and super-smooth Sylvio Snake – lead each Moblees adventure.
Moblees music is meant to inspire listeners to move! Each move-along song takes a different musical style as its inspiration, combining to create an eclectic, ecstatic catalogue, with musical influences from across the dial and around world. Legitimately listenable for parents, our songs inspire families to play along together.
Already making a real difference in the lives of Canadian kids and their, The Moblees is set to bring its Movement Movement to the United States in early 2018.