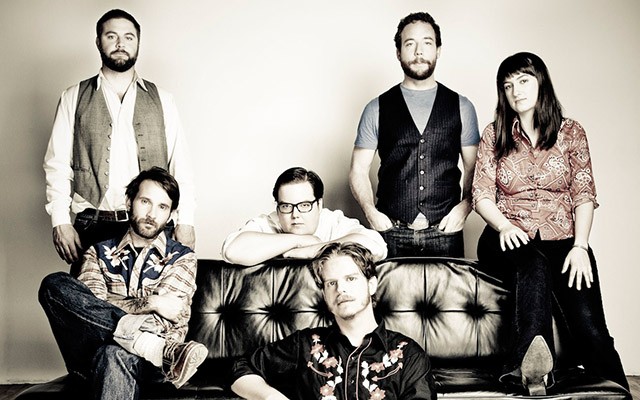 The Strumbellas
My Father and The Hunter
Category:
Roots & Traditional Album of the Year: Group
Label:
Independent*Fontana North
Sensitive singer-songwriters beware: this ain't your meemaw's country music. Lindsay-bred, Toronto-based, The Strumbellas bring wheat field harmonies and arena-ready thunder to every show. Folk wisp and country twang are nowhere to be found as the six-member band pounds out a bluegrass-inspired indie rock that rivals punk and hardcore for sweat, blood, and ruckus. The band's debut album, My Father And The Hunter, recorded at Blue Rodeo's studio, The Woodshed, is a beautiful harmonious dichotomy between melancholy heartbreak and blow-the-barn-doors-off spunk. Stomps, hollers, claps and gang vocals unabashedly abound as the songs weave their stories throughout the album. The band has received rave reviews from across the country, both for their album and for their live show. The Hillside Festival was a glorious highlight for them this year.