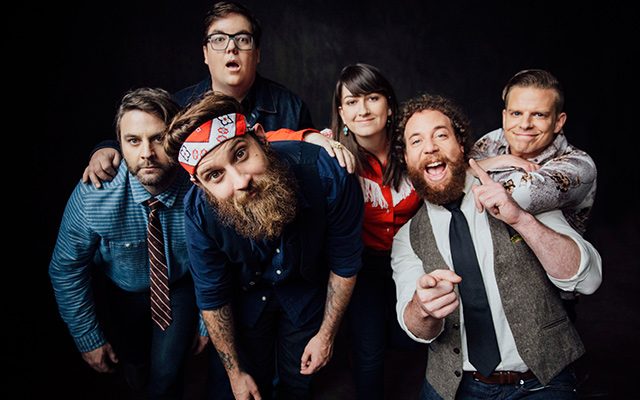 The Strumbellas
Category:
Group of the Year
Label:
Six Shooter*Universal
When a crowd is singing along with the last chorus after hearing the song for the first time, you know it's a song that connects. Poignant yet sing-along-able lyrics and undeniable rock noir musical undertones, "Spirits," the global smash hit single from The Strumbellas, embodies the essence of what has been attracting fans from across North America to this Lindsay, Ontario bred band.
Their journey has been a whirlwind since the release of the band's 2012 debut album My Father And The Hunter. The Strumbellas' sound — haunting lyrics fused with infectious, danceable melodies — won them both fans and critical recognition. A year later, they followed up with We Still Move On Dance Floors, which earned the band six awards, including a JUNO Award and Sirius XM Indie Award, as well as a spot on the Polaris Music Prize Long List. And of course, there's been touring. Lots of touring.
The release of Hope has brought The Strumbellas to incredible new heights, hitting number one on multiple radio charts across the world, through-the-roof streaming and video view numbers, high-profile festival gigs, late night television performances and media attention.