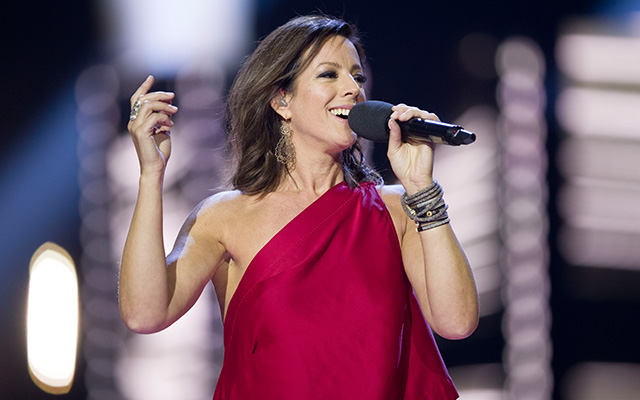 About CARAS and The JUNO Awards
Learn more about The Canadian Academy of Recording Arts and Sciences and The JUNO Awards.
Photo: A Tribe Called Red performs at The 2017 JUNO Awards (top), Sarah McLachlan is inducted into The Canadian Music Hall of Fame (left).
About CARAS
The Canadian Academy of Recording Arts and Sciences/l'académie canadienne des arts et des sciences de l'enregistrement (CARAS) is a not-for-profit organization created to preserve and enhance the Canadian music industry and to contribute toward higher artistic and industry standards. The main focus of CARAS is the exploration and development of ongoing opportunities to showcase and promote Canadian artists and music through vehicles such as The JUNO Awards and other year-round initiatives.  Learn more about CARAS.
---
About The JUNO Awards
Presented annually by The Canadian Academy of Recording Arts and Sciences (CARAS), The JUNO Awards is Canada's premier awards show and the Canadian music industry's most prestigious recognition for excellence in recorded music.   Founded as The Gold Leaf Awards in 1970, the JUNO Awards has grown from a one-night industry event held in Toronto, ON, to a national weeklong music celebration hosted in a different city each year. Since the first broadcast of The JUNO Awards in 1975, more than 155 million Canadians have tuned in to celebrate the country's musical achievements in 41 categories, representing multiple genres.  The Awards help tell the story of our collective past, chronicling more than four decades of musical highlights and unforgettable JUNO moments. Learn more about The JUNO Awards.