THIS WEEK IN NEW MUSIC: CARLY RAE JEPSEN, PETER KATZ, AND MORE!
Apr 08, 2015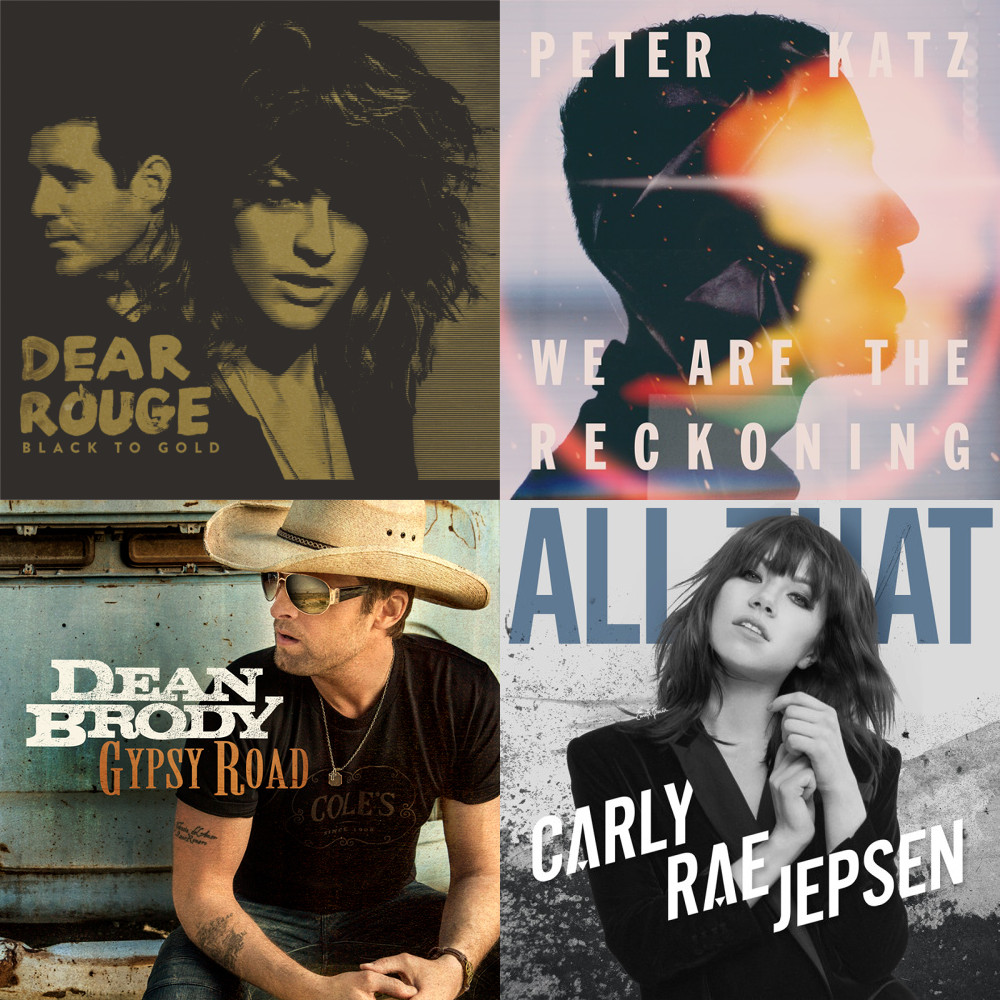 Carly Rae Jepsen – All That
Have you heard 3x JUNO winner Carly Rae Jepsen's new song?
All That is the follow up to the earworm I Really Like You. If you liked that tune, you'll really like Jepsen's new slow jam. Did JUNO that she recently performed on Saturday Night Live?
Listen to All That and then buy the single on iTunes!
Peter Katz – We Are The Reckoning
JUNO nominee Peter Katz is back with a new album. We Are The Reckoning is his first album as a new member of the Maple Music family.
Listen to Brother featuring fellow JUNO nominee Royal Wood and download the album on iTunes!
Dear Rouge – Black To Gold
Vancouver's Dear Rouge have finally released their debut album Black To Gold.
Try getting I Heard I Had out of your head and then grab the album on iTunes!
Dean Brody – Bring Down The House
Dean Brody's new romping tune Bring Down The House from his upcoming album Gypsy Road is worth a second, third, and fortieth listen.
Grab the track on iTunes!
Mia Martina – Mia Martina
JUNO nominee Mia Martina is back and she has every intention of making you dance whether you want to or not.
Listen to Danse featuring Dev and download her self-titled album on iTunes.
How can you stay up to date on all things JUNOS?