THIS WEEK IN NEW MUSIC: Shawn Mendes, Terra Lightfoot, Kathryn Calder, and more!
Apr 14, 2015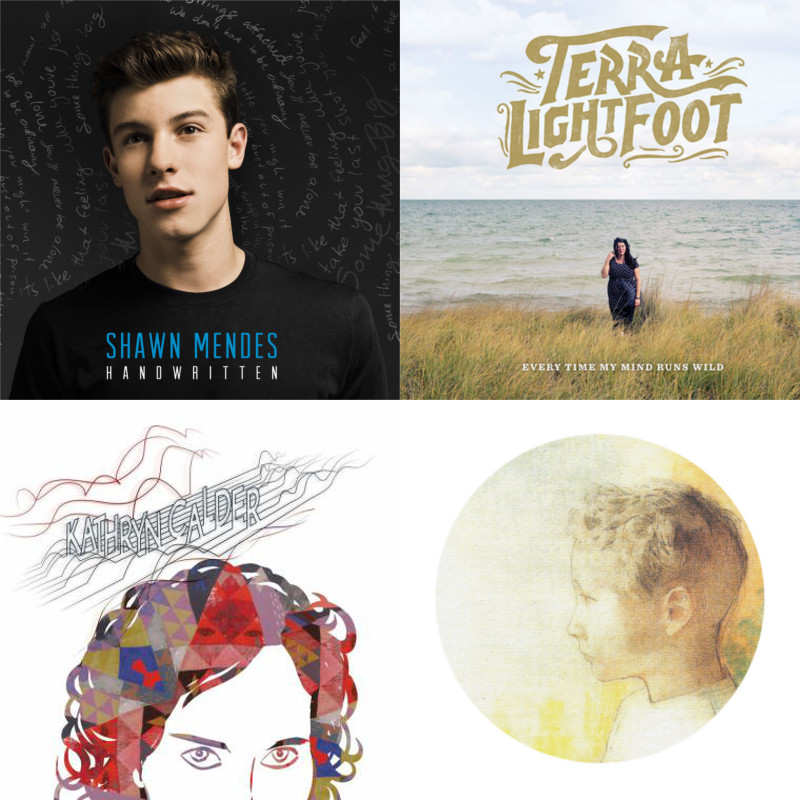 Shawn Mendes – Handwritten
It's finally here! The debut album by JUNO nominee and teen sensation Shawn Mendes has dropped!
Check out the video for Something Big and then grab the album on iTunes!

Terra Lightfoot – Every Time My Mind Runs Wild
Hamilton ON's Terra Lightfoot, member of Dinner Belles, has released her sophomore album.
Listen to Never Will and then buy the single on iTunes!
Kathryn Calder – Kathryn Calder
You may know Kathryn Calder best as a member of JUNO winning band The New Pornographers, but this self-titled album is the third of her solo releases.
Watch the video for Take A Little Time and download the album on iTunes!
Moon King – Secret Life
Toronto duo Moon King have released their debut LP!
Listen to Roswell and then download the album on Bandcamp!
How can you stay up to date on all things JUNOS?
Follow The JUNO Awards on Instagram