This Week In New Music: Justin Bieber, Neil Young, and more!
Nov 17, 2015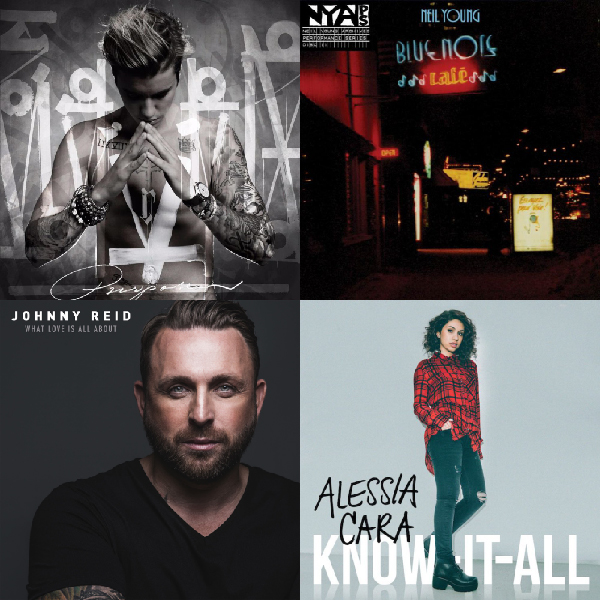 Justin Bieber – Purpose
The Biebs is officially back! 5x JUNO winner Justin Bieber has released his first studio album since 2012's Believe!
Watch the dance video (one of thirteen for this new album!) for "Sorry" and then buy the album on iTunes!
Neil Young – Bluenote Café
9x JUNO winner and 1982 Canadian Music Hall of Fame Inductee Neil Young has released a live performance album from his 1988 tour!
Listen to "Crime In The City" and then grab the album on iTunes!
Johnny Reid – What Love Is All About
4x JUNO winner Johnny Reid's new album is out now!
Watch the music video for "A Picture of You" and then buy the album on iTunes!
Alessia Cara – Know-It-All
The debut full-length album by Brampton Ontario's Alessia Cara is here for our listening pleasure!
Watch as she performs "Wild Things" and then get the album on iTunes!

---
How can you stay up to date on all things JUNOS?